Nick Gold, MD of Speakers Corner, is regular contributor to the Huffington Post, where he has his own blog column to discuss various issue of public interest.
2018, The Year I hope we see Systematic Change
Nick asks us to look forward to the year ahead and question what represents success for us all.
Nick asks Father Christmas for more hope in 2018.
Why Law Can No Longer Control Society
Nick examines the pace of change and how the law can no longer keep step with our technological advancement.
Does Freedom of Speech Still Exist?
Nick looks at the fight for Catalonia independence and the onslaught of sexual abuse claims arising in Hollywood and asks us to champion those who are speaking freely, to challenge global fears which stop society speaking the truth.
The Indispensible Art of Keeping Your Cool
Nick talks us through the importance of keeping your cool when public speaking.
What Dennis Skinner, the Brexiters and Donald Trump all have in common.
Why The Majority Of Today's Electorate Is Basically Lisa Simpson
With much electoral fatigue clouding the ballot box, Nick discusses why the middle generation of voters are the most neglected. 
'Dear Prime Minister, Isn't It About Time You Joined Our Conversation?'
Following the snap election called by Prime Minister Theresa May for June 2017, MD Nick Gold comments on why the public should have the chance to listen to politicians deliver and educate through the power of their oratory skills, rather than being left as detached bystanders in a highly-controlled society, where debate and freedom of speech is seen as an enemy of democracy. 
MD Nick Gold addresses the industry trend of 'disruption' questioning whether companies are truly revolutionising, or if we are just seeing a natural evolution of the business landscape. Looking at technology led data and the consumer's need for emotional connections, Nick's provocative look at the changing market is truly eye-opening.
'Integrity and Authenticity in Public Speaking'
'It's only words'. What's the difference between integrity and authenticity when it comes to public speaking? Does it matter if our leaders and influencers in the public eye possess either quality? MD Nick Gold discusses the need  to bring back integrity to the political and business arena.
'Has The Age of The Great Political Orator Passed?
Has the age of the great political orator passed? MD of Speakers Corner Nick Gold looks across the globe to other international leaders, which, for him, brings Britain's current lack of oratory talent into sharp focus - but the need for inspirational political figures has reached a critical level.
 'Presidential Public Speaking: A Tale Of Two Extremes'
In light of the political campaigns happening in the US, Speakers Corner MD Nick Gold discusses what makes a good presidential speaker. Taking a look at the disparate nature of the Clinton and Trump speech performances, Nick points out that we are experiencing two extremes in terms of speech-giving - but a good speech requires both strong content and a strong delivery.
'Body Language in the World of Politics'
MD Nick Gold writes extensively about what makes a good speaker, covering the critical areas of delivery and, of course, content. Here he highlights the importances of body language. Whether speaking on television or at a conference, an individual can communicate a wealth of information through non-verbal channels i.e. what they aren't saying.
Talk Business: How Speakers Corner Put Story-Telling On The Map

Read our interview piece with MD Nick and his brother and co-founder Tim inside MinuteHack on how Speakers Corner is tapping into growing demand for great stories and close contact with remarkable individuals.

'10 Secrets To Nailing Public Speaking'
Whether you are prepping your best man speech or keynote for your company's big conference, the same rules apply - you need to nail it. Director Nick Gold shares his top ten secrets on creating the killer speech in Esquire, so we can all we great orators!   
'Four Ways to Dramatically Improve Your Public Speaking'
 Speakers Corner MD Nick Gold discusses why on-stage body language is as important as the content of the speech - and how to get it right for maximum impact!
Speakers Corner MD Nick Gold discusses why on-stage body language is as important as the content of the speech - and how to get it right for maximum impact! Appearing in the both digital and paper formats today, Nick addresses those occasions when a senior member of an organisation needs to address the rest of the company at a conference or event. To ensure your messages has the greatest impact and communicates clearly, to often diverse ages and cultures, he explains key areas such as as: know your audience; set a clear direction; make the audience the stars; use humour judiciously and create an experience.
Nick Gold comments on our on-going Speakernomics campaign.
'Six Ways to Make Money From Public Speaking'
Our MD Nick Gold has been featured in Management Today. Read his six top tips on how to best monetise your public speaking. Turn your hobby into a job with our expert advice!  
'Tips for Small Business Owners'
Public speaking may be nerve-wracking, but it can open up exciting opportunities for any business owner or founder.
From owning your content to using slides effectively to extracting lessons from your failures as well as your successes, Speakers Corner MD Nick Gold shares his top 5 tips in The Telegraph.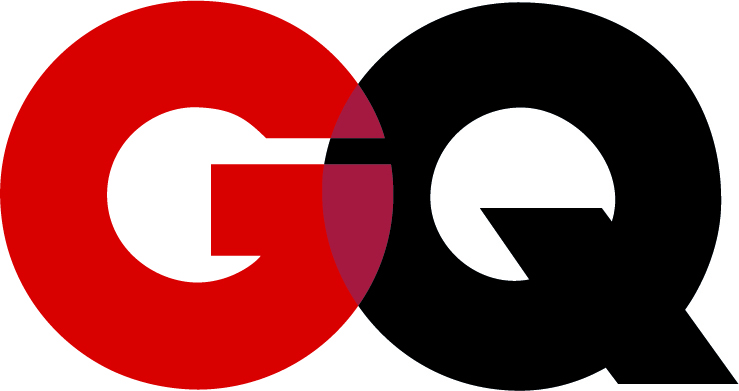 Asking for a pay rise can a be nerve-racking business, but luckily some simple golden rules exist to help you to improve your chances. From getting the timing right to working on your pitch, Nick Gold, MD of Speakers Corner, shares his advice in GQ!
  All the Body Language Fails of This Year's Election Campaigns
How the politicians of 2017's election campaign messed up when it came to body language. Nick Gold takes a humorous look at the plethora of political blunders and how to avoid them when making a speech yourself.
'6 Experts Reveal the Secrest to Hosting A Successful Awards Night'
In a piece for Eventbrite, Speakers Corner MD Nick Gold joins other industry experts to reveal the secrets to hosting a successful awards night. Nick shares the value of having a compere or host at an awards night. Click on the picture to read the full article.
Meetpie.com
Speakers Corner and The Brewery host the biggest Knowledge Guild to date 
Hammond's Autumn Statement 2016
As Philip Hammond announced his first Autumn Statement, all industries and businesses waited with baited breath to hear what the new policies would mean for them. Nick Gold, MD of Speakers Corner, made his own comments on the statement:
"Yesterday's Autumn Statement not only bought home the stark realities and feelings towards the business marketplace, but also to the general political landscape as a whole. From my perspective, it is refreshing for society to not stick their collective head in the sand and avoid the issues which lay ahead.  Having said that, there is a minor degree of realistic optimism through small steps that have been taken in the statement. This can be evidenced in encouraging infrastructure growth especially in the digital sector and also new incentives for investment in growing firms."
 THE MILLION DOLLAR BLOG
Our MD Nick Gold in Natasha Courtenay-Smith's 'The Million Dollar Blog'
In a world where blogging can be turned into a career, and even be leveraged by businesses as part of their content marketing strategy, how do you stand out from the crowd and build a successful brand?
Entrepreneur and digital strategist Natasha Courtenay-Smith examines the tools of the blogging trade in her book 'The Million Dollar Blog'... and if you flick through the pages you'll find some expert advice from our very own Nick Gold, MD of Speakers Corner and the European Association of Speaker Bureaus (EASB).
Nick's tips include: 
- Avoid the temptation to re-invent the wheel (bloggers often try to differentiate themselves by 'shocking')
- Aim to articulate the thoughts of your readers
- Build an emotional connection with your audience by sharing your real, and not necessarily perfect, stories
-  Don't pretend to have all the answers 
If you fancy yourself a 'bit of a blogger' and want to take your talents to the next level, it's worth seeking advice to develop your 'nobody status' into a personal and/or business brand that could take your far.
THE TRAINING JOURNAL
How Can We Improve Confidence at Work
How to Create a Company Culture that Boosts Morale
How to Have a Difficult Conversation
Improve Your Public Speaking: Diction
Improve Your Public Speaking: Content
Improve Your Public Speaking: Body Language 
Improve Your Public Speaking: Context
CSUITE 
Becoming a Better Public Speaker  
Why HR Departments Should Take A Leaf Out of the NBA's Book
Take Your Customer for Granted at Your Peril
Director Nick Gold discusses the term disintermediation and what it means for the service industry. 
Meet the Brothers Behind Speakers Corner
Nick talks about how working mothers can conquer the fear of public speaking
CEO Success Comes From Your Mistakes
Nick looks at the rocky road to success and how we need to learn from our mistakes to be better leaders.
RACONTEUR
Nick Gold speaks about brand reputations and how to manage your press when things go wrong.