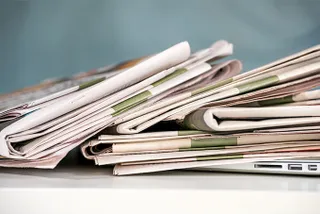 100 Makers of the 21st Century
The Sunday Times Magazine decided to make a list of the 100 Makers of the 21st Century and it includes some of our favourite speakers. The list is made up of artists, scientists, architects, sports people and politicos. Most of the people we have heard before; however there were a few unexpected names on the list.
The people named are believed to have shaped our society in one way or another, good or bad and many of them have inspired us over the years.
Some great speakers on the list include:
Dave Brailsford -he helped Bradley Wiggins and Chris Froome win the Tour de France in 2012 and 2013 and played a significant part in helping GB win medals in the 2004, 2008 and 2012 Olympics. 'He uses statistics, motivational techniques, team-building expertise and sheer hard work to keep Britain's cyclists out in front'.
Tim Berners-Lee - inventor of the World Wide Web and the man responsible for all things.com. This year the internet turned 25 years old and it continues to expand and evolve. Apparently Tim's work isn't done yet, he stated 'the web is not as powerful as it could be. We need to learn to use it to solve our problems.'
Sebastian Coe -former gold-medal-winning Olympic athlete and the man partly responsible for bringing the Olympics to London. Sebastian Coe believes sport is fundamental in making connections with young people. Baron Coe believes 'sport is about focus, hard work and team spirit' and may be considered as the Tories future London mayoral candidate.
Brian Cox-he has done something we never thought was possible, he made physics cool! He is the former keyboard player with the 1990's band D: Ream. In his BBC2 programme 'Wonders of the Solar System' 'he combines a nerdy enthusiasm with natural northern charm.'
Armando Iannucci - satirist and screenwriter. Armando has written a number of successful TV series and films. 'His TV series The Thick of It' portrayed manoeuvrings at Westminster so well that it seemed to be prediciting the news and coined the word "omnishambles", now used ad nauseum.' The next thing on his list is his novel titled Tongue International.
Other names listed were Sarah-Jayne Blakemore (neuroscientist), Shami Chakrabati (human rights campaigner), Tom Daley (Olympian), Sam Taylor-Johnson (Film Director) and Andy Murray (Tennis player).
If you are interested in booking one of the speakers mentioned above call 02076077070.
Have an enquiry?
Send us a message online and we'll respond within the hour during business hours. Alternatively, please call us our friendly team of experts on +44 (0) 20 7607 7070.
Speakers Corner (London) Ltd,
Ground and Lower Ground Floor,
5-6 Mallow Street,
London,
EC1Y 8RQ