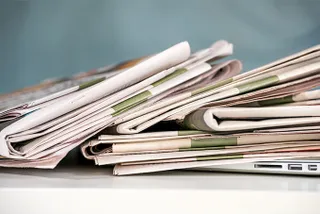 Aditya Chakrabortty: Is this a bubble within the crash?
Did someone forget to tell shoppers there's a recession on? If you went out shopping this bank holiday weekend, the chances are you were part of a throng - the number of visits to shops is rising at its strongest rate in five years and retail sales are going up, despite mounting unemployment.
Over in the housing market, once-desperate estate agents are finding themselves agreeably busy. And there are tales of houses getting snapped up in a weekend, of sales going to sealed bids, even of would-be buyers suffering the indignity of being gazumped.
Where has all this money come from? Well, mortgage rates, and petrol and energy prices have all come down hard over the last few months, so life for many has got much cheaper. Someone on a typical £100k tracker mortgage, for instance, is paying £200 less every month than they were last October.
But don't be fooled. Rather than a general spending spree, the stats suggest that food and summer clothing are the only two areas doing particularly well.
As for talk of a resurgent housing market, that's just "nonsense" says Trevor Kent, former head of the National Association of Estate Agents."There are around a million people out there who are wondering when they'll be able to sell their house at a price that isn't distressed."
The economy is no longer in freefall, but it's still falling. As unemployment approaches 3 million, consumer confidence is likely to take a big hit, says Vicky Redwood at research consultancy Capital Economics. "Whatever reasons consumers have to spend more will simply fade away."
Which brings us to a conundrum that can't be answered by economists. For many of us, the penny's dropped that the next few years in the UK aren't going to be much fun, with a miserable mixture of weak growth, higher taxes and cuts in public spending. But despite it all, people still treat shopping as a proper leisure activity. How long will that last?
Have an enquiry?
Send us a message online and we'll respond within the hour during business hours. Alternatively, please call us our friendly team of experts on +44 (0) 20 7607 7070.
Speakers Corner (London) Ltd,
Ground and Lower Ground Floor,
5-6 Mallow Street,
London,
EC1Y 8RQ