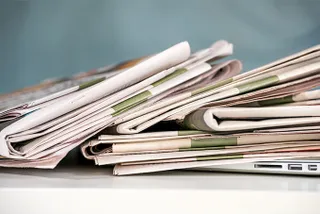 Alain de Botton commissions cutting edge holiday homes to conquer our fear of modern design
The author of books including the Consolations of Philosophy and The Architecture of Happiness, Alain de Botton  has commissioned five houses by some of Europe's leading modern architects, which he plans to rent out as holiday homes on a not-for-profit basis. He said his purpose was "to help people get over the dichotomy that modernism equals awful and antiquated equals great".
The houses, designed so far by leading architects from Switzerland, the Netherlands, Norway, Scotland and London, are deliberately experimental. They set out to challenge preconceptions of what constitutes a holiday home in 21st-century Britain. Bookings are now being taken for the first two houses, which will be available from late October.
"The inspiration is the Landmark Trust [which lets interesting historical properties] – for people interested in a good holiday, but also an educational experience while they are in the property," said Alain, who has called the initiative Living Architecture and is working with investors from the construction and property industries.
"You are more than just sleeping there – you are looking around and learning about modern architecture."
The first house, is a contemporary take on a barn that appears to teeter precariously on the edge of a Suffolk hillside, will be available for rent from 22 October. It has been designed by MVRDV, a cutting-edge Dutch architecture firm that was among 10 recently commissioned by Nicholas Sarkozy, the president of France, to produce a masterplan for Paris in 2030.
Nord Architecture in Glasgow, winners of the Young Architect of the Year award, are building a tar-black house with a concrete and timber interior on the shingle beach of Dungeness in Kent, which will be near the home of the late film-maker Derek Jarman. Prices for a long weekend at the house, which sleeps up to eight people, range from £685 in late October to £1,365 next July.
Houses to be built in the future include a "secular retreat" in south Devon designed by the award-winning Swiss minimalist Peter Zumthor, whose buildings are said to echo, in architectural terms, the writings of Martin Heidegger, the German philosopher. It will be made from rammed concrete and promises "the same sense of serenity and well-being as in an ancient monastery or abbey".
Sir Michael Hopkins, the designer of Portcullis House in Westminster, where MPs have their offices, and Glyndebourne opera house, has been asked to design a modern version of a medieval hall on the north Norfolk coast, due for completion next spring.
Alain said he was inspired to launch the project when he was researching the Architecture of Happiness, his book and TV series which is a tour through the philosophy and psychology of architecture aiming to change the way we think about our homes. Visitors will be given an information pack about each building's design, setting out what the architects hope to achieve, the historical precedents for the design and its influences.
"We have got a group of world-class architects to do projects that they wouldn't normally do," said Alain. "These are probably the smallest and cheapest buildings they have done. They are realistic buildings, but they try to push boundaries and explore things."
The philosopher said the initiative would give people who couldn't afford to design and build their own contemporary dream home the chance to live in one for a week. It was, he said, an alternative to the dream of Grand Designs shown on Kevin McCloud's Channel 4 programme.
Each year, the team hopes to add another new house to the portfolio.
Have an enquiry?
Send us a message online and we'll respond within the hour during business hours. Alternatively, please call us our friendly team of experts on +44 (0) 20 7607 7070.
Speakers Corner (London) Ltd,
Ground and Lower Ground Floor,
5-6 Mallow Street,
London,
EC1Y 8RQ