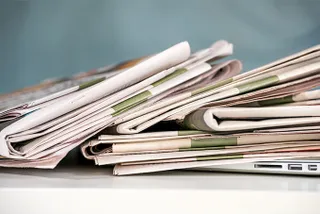 Alex Jones Takes on Rickshaw Challenge
Popular TV presenter  and awards host , Alex Jones, is taking part in Children in Need's Rickshaw Challenge, her and the team will aim to cover 700 miles of all four UK nations.
Alex has taken time away from presenting on 'The One Show' to take part in the Children in Need project and to raise money for the charity. She is in a team of six, herself and five young people and the cycle continues throughout the night, leaving limited time for resting.
The team started in Northern Ireland, crossing over to Scotland, cycling down the West of England and then cross over to Wales. They will finish at the BBC studios in Hertfordshire on November the 15th, which is on the evening of the Children in Need appeal on BBC.
Alex  appeared on 'The One Show' in Birmingham last night, where she was met by her co-presenter, Matt Baker and Jason Donovan who was appearing on the show. Alex was visibly shattered from her days of non-stop cycling but was very positive about the project and encouraged the public to donate money to the charity.
Alex spoke about the challenge saying 'This is going to be one of the toughest things I've ever done, and we will all have our work cut out for us'. Matt took part in the challenge last year and will be helping as a mentor this year to encourage the team to keep going at tough times, he also spoke about the Children in Need project and said ''As a rickshaw rider myself I know what lies ahead for the team, so the advice I'm giving them is a little sugar-coated at the moment, otherwise they might not turn up.'
We wish Alex luck in her Rickshaw Challenge and will be looking out for her to cross the finish line on the Children in Need Appeal Show on BBC One.
Have an enquiry?
Send us a message online and we'll respond within the hour during business hours. Alternatively, please call us our friendly team of experts on +44 (0) 20 7607 7070.
Speakers Corner (London) Ltd,
Ground and Lower Ground Floor,
5-6 Mallow Street,
London,
EC1Y 8RQ