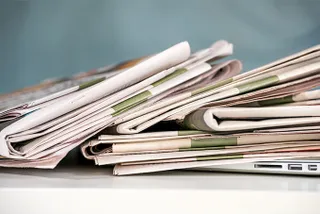 Alexis Conran Launches New Series of The Real Hustle
Card-sharp hustler and charismatic after dinner speaker Alexis Conran  launches the 10th series of The Real Hustle on BBC 3.
The popular reality TV show about tricksters demonstrates to the public how to avoid being stung by fraudsters.
Filmed with hidden cameras, it features a team of 'hustlers' – Paul Wilson, Alexis Conran and Jessica-Jane Clement – who try out scams on unsuspecting members of the public, or 'marks'.
The hustlers have recruited two new faces to help them expose cons and crimes that catch the public out on a daily basis for the new series. Novice hustlers Polly Parsons and Jazz Lintott have to learn the art of deception in record time, as they join the team.
Polly and Jazz carry out their first solo scam by persuading a helpful passer-by to carry a removal box. But it is rigged to fall apart as soon as he lifts it. Can they persuade him to pay for the damaged goods?
The show is made for BBC3 by Objective Productions and is regarded as one of the channel's success stories, having run for nine series. It is shown to millions of people in 30 countries, while seven others make their own versions.
Have an enquiry?
Send us a message online and we'll respond within the hour during business hours. Alternatively, please call us our friendly team of experts on +44 (0) 20 7607 7070.
Speakers Corner (London) Ltd,
Ground and Lower Ground Floor,
5-6 Mallow Street,
London,
EC1Y 8RQ