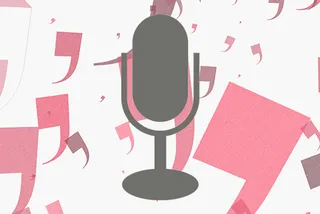 An Interview With Ian Pearson
How did the corporate speaking begin?
I was an engineer in BT and companies started panicking about change so wanted advice direct from people developing the new stuff, instead of via the big consultancies.
Which event has been your favourite and why?
I especially love small workshops where I can deal directly with individual audience members. I ran one on 'The Dark Side' once and that was great fun, it appealed to my mischievous side.
Why do you love being a speaker?
I am very excited about the future and how we can choose the path we take, and it is great sharing that with other people.
If you could speak at any event, past or future, what would it be?
I guess it would be a grand debate on the most sustainable path ahead – I'm just finishing writing a book on that now.
Who would you most like to share a platform with?
Never meet your heroes. A few times now I've met my scientific heroes and discovered they don't understand the difference between a futurologist and an astrologer. I'm a hardened engineer.
What do you do to ensure your presentation has a lasting impact?
I just try to use ordinary language so people understand it and lighten dull technologies up with fun examples of how to use them.
What can a typical corporate audience learn from your experiences?
What the major features are in the landscape ahead of them so that they can choose the path best for them.
What's your favourite way to spend a Sunday?
Read the news, write a blog rant, then killing zombies or go out with my wife to see friends.
What personal ambition must you fulfil before you die?
To become established as a sci-fi author. I've just written my first novel, Space Anchor, so some way to go.
Have an enquiry?
Send us a message online and we'll respond within the hour during business hours. Alternatively, please call us our friendly team of experts on +44 (0) 20 7607 7070.
Speakers Corner (London) Ltd,
Ground and Lower Ground Floor,
5-6 Mallow Street,
London,
EC1Y 8RQ