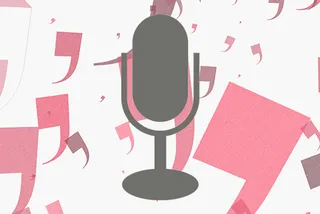 An Interview With Jonathan Rugman
Q: You've travelled all over the world, which destination has had the biggest impact on you and why?
I lived in Turkey for four years and love it there. I wrote a book about the country. I also spent three happy years in Washington DC. I witnessed the 2011 uprisings in Tunisia, Egypt, Libya, Bahrain and Syria so that had a big impact. As did the earthquake in Haiti and famine in Somalia. I've loved covering American and French politics, reporting on 3 US and 2 French presidential elections.
Q: How did you get into corporate speaking?
A natural progression from 25 years as a reporter and broadcaster has been chairing/hosting events - a bit like live television - or being asked to speak about countries, subjects and situations I have encountered for myself. Charities and think tanks were the first to ask me.
Q: Which event has been your favourite and why?
I've enjoyed chairing events at a literary festival: interviewing well known authors in front of big audiences, teasing out interesting stories and opinions in an atmosphere of spontaneity which is backed by rigorous research and preparation beforehand.
Q: What's the biggest challenge you've overcome?
Keeping cool while dealing with a heated audience, with strong opinions either side of an issue. Stopping people from shouting, ensuring the debate is balanced.
Q: Why do you enjoy being a speaker?
I enjoy telling stories about places I know and situations I've witnessed. And acting as the audience's voice, in terms of asking the questions which everyone wants to know the answer to. My experience and use of personal anecdotes can make a formal event more relaxed and fun.
Q: If you could speak at any event, past or future, what would it be?
I am open to pretty much anything.
Q: What can a typical corporate audience learn from your experiences?
I can give a personal perspective on a place or subject in the news and on the outlook for countries deemed at business risk. I can also explain how the national media and in particular television news works; how to interview and be interviewed by a national broadcaster, how a tv news piece comes together.
Q: What's your favourite way to spend a Sunday?
Walking the dog, enjoying the fresh air, cooking a roast, a good film or drama series in the evening on tv.
Q: What personal ambition must you fulfill before you die?
To write a really good book about the Middle East!
Have an enquiry?
Send us a message online and we'll respond within the hour during business hours. Alternatively, please call us our friendly team of experts on +44 (0) 20 7607 7070.
Speakers Corner (London) Ltd,
Ground and Lower Ground Floor,
5-6 Mallow Street,
London,
EC1Y 8RQ