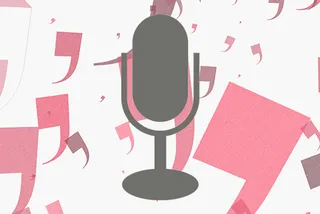 An Interview With Martin Roll
How did the corporate speaking begin?
I was asked by organisations interested in my story. I cut my teeth and did a lot of charity speaking, and I later got representation and support, It grew from there.
Which event has been your favourite, and why?
My favourite was a trip to Turkey last year for a Wholesalers Conference. It was all down to the people. It's what makes a good conference. As I was there for 3 days I was able to spend time with them and get to know them. Also speaking to medical and pharmaceutical groups is a lot of fun and very rewarding. I've had a lot of involvement with clinicians over the years. I have a great affinity with them; an empathy and respect. I owe my life to them.
If you could speak at any event, past or future, what would it be?
Something to do with the UN where I could make a difference on a larger scale.
Who would you most like to share a platform with?
With a speaker with whom I vehemently disagreed as it would be a great discussion.
What are your most frequently requested speaking topics?
- Overcoming adversity; positivity
- Investing in yourself; growth
- Self-belief
- Setting goals and targets
- Appreciation of others – team building
What can a typical corporate audience learn from your experiences?
To be a good leader, to share the glory, and to encourage and invest in others. Team building, self-belief and coming back from somewhere where once you believed was impossible. It can be done!
Have an enquiry?
Send us a message online and we'll respond within the hour during business hours. Alternatively, please call us our friendly team of experts on +44 (0) 20 7607 7070.
Speakers Corner (London) Ltd,
Ground and Lower Ground Floor,
5-6 Mallow Street,
London,
EC1Y 8RQ