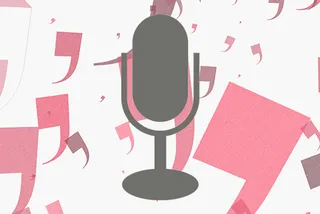 An Interview With Will Butler-Adams
What piece of advice would you give to aspiring entrepreneurs who are just starting out?
You have nothing to lose, failure will teach you lessons that will serve you well for the rest of your career, success is addictive... both are a blast!
Your products are designed to last a lifetime, What challenges does that bring in terms of you growing the business and how do you aim to overcome these challenges?
There are 8 billion people living on our planet we are only selling 50,000 bikes a year. Our market is urban areas where to which there is net migration globally. Our aim is to produce a fantastic product that is great value and something our customers value and love. We design out obsolescence because we all love things that we had for a long time be they a bicycle or an old pan. If something delivers value and you love it, which ironically in our consumerist world is a rare thing, you will shout about it and tell your friends. This is how we communicate and grow, we haven't even scratched the surface of the potential market.
What do you feel are the benefits to manufacturing the Bromptons in the UK? Can you envisage a time when you would look to move production abroad?
I am British, our staff live in London and they can't pedal to work to France or to China. The Brompton was forged from a need driven by Andrew living in London. London still informs how the Brompton evolved, it is a tremendously difficult and fussy product to make and we can't relax for a moment in taking care to make it. This comes from a workforce we have spent thirty years developing so we don't trust anyone else to get it right.
Cycling has increased hugely in popularity since the Olympics, what more can be done to encourage people to get on their bikes?!
There are two types of cycling, recreational MAMIL (middle aged men in lycra) and urban transport cycling. Both have grown hugely since the Olympics but our interest is in the latter and the most effective way to see this grow is through investment in infrastructure. We have seen obesity grow by 60% in the UK in the last ten years, air pollution in our cities is poor...we can't afford more grand infrastructure projects and yet the average commuting distance in London is only 4 miles...a fifteen-minute bike ride. Governments are seeing for the first time in three generations that cycling is part of the solution for improved City living.
Aside from your day job, what gets you out of bed in the morning?
Every morning is another day in paradise come rain or shine. Our life is so short and relatively insignificant, spent in a world of such beauty and interest. I can't suck in enough of what life has to offer, through my friends and family, work and things I am learning every day. I don't have trouble getting out of bed in the morning :-)
If you are interested in booking Will Butler-Adams for your live event or require any additional information regarding Will Butler-Adams then please fill in the enquiry form and one of the Speakers Corner booking agents will contact you within 24 hours.
Have an enquiry?
Send us a message online and we'll respond within the hour during business hours. Alternatively, please call us our friendly team of experts on +44 (0) 20 7607 7070.
Speakers Corner (London) Ltd,
Ground and Lower Ground Floor,
5-6 Mallow Street,
London,
EC1Y 8RQ