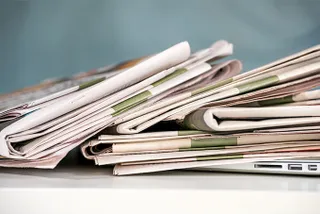 BBC show Lost Land of the Tiger finds the big cats living in the Himalayas
The new BBC documentary Lost Land of the Tiger started its 3 night run on BBC One last night. The series follows a team of big cat experts as they embark upon a dramatic expediation to find tigers in the Himalyan kingdom of Bhutan.
Despite being the largest species of big cat, Bengal Tigers are incredibly secretive and were difficult for the team to track down in the Bhutan forest.
The BBC team, which included climber Steve Backshall and tiger conservationist Alan Rabinowitz undertook the mission after hearing resports that tigers had been sighted high up in the Himalayan mountains of Bhutan.
Cameraman Gordon Buchanan, scientist and zoologist George McGavin and camerawoman Justine Evans make up the team.
Using dozens of camera traps that lay hidden for months, the team eventually recorded a male and a female tiger living at 4,000 metres above sea level. Although there had been photos taken of tigers at this altitude before, the BBC claim that this is the first eveidence that tigers can live and breed at this elevation.
The footage shows the female lactating and the male scent marking, indicating that the pair are not just passing through the area, and that there must be cubs somewhere close by in the mountains.
Conservationists believe that this sparsely populated area of the world could provide a relatively safe 'tiger corridor' which will link up other animals in the rest of Asia.
You can catch the second and third installment of the BBC's latest expedition series tonight and tomorrow night on BBC One at 9pm.
Have an enquiry?
Send us a message online and we'll respond within the hour during business hours. Alternatively, please call us our friendly team of experts on +44 (0) 20 7607 7070.
Speakers Corner (London) Ltd,
Ground and Lower Ground Floor,
5-6 Mallow Street,
London,
EC1Y 8RQ