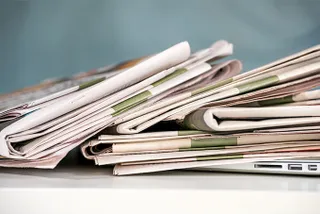 BBC2 Lex Van Dam's Million Dollar Traders Finale
Million Dollar Trader - the Finale; BBC Two; 27th January 2009
It's profit or people - a dramatic end to the series in which successful hedge fund manager Lex Van Dam has given eight ordinary people a million dollars of his own money – and challenged them to run their own hedge fund for a month. He's hoping they'll make him a profit, but as they enter the sixth week things start to fall apart.
Several of the traders, particularly student Ohi, single mum Caroline and former soldier Mike, are displaying a real talent for the task – and have been making money despite the harsh economic climate.
But one or two others are really struggling. Retired IT engineer Simon has already accepted that trading isn't for him and has resigned. Now Amit the shopkeeper keeps losing money, Emile the fight promoter is letting frustration get the better of him and environmentalist Sam has started questioning whether he wants to be part of the City at all.
Most of all, young vet Cleo is finding it hard to accept defeat. She's struggling with her confidence and has not managed to invest enough money. But she wants to keep going.
However Lex has other ideas. He and his manager Anton Kreil decide that Cleo must be sacked. Dramatic scenes ensue as the trading floor descends into chaos. By close of trading on the final day just three traders are left, but will they manage to make Lex a profit?
Have an enquiry?
Send us a message online and we'll respond within the hour during business hours. Alternatively, please call us our friendly team of experts on +44 (0) 20 7607 7070.
Speakers Corner (London) Ltd,
Ground and Lower Ground Floor,
5-6 Mallow Street,
London,
EC1Y 8RQ