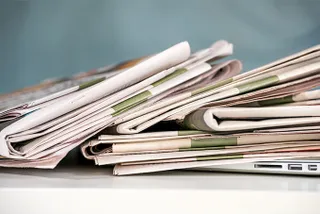 Blue Peter presenter Helen Skelton completes the Namibian Ultra Marathon
Blue Peter presenter Helen Skelton has recently completed the Namibia Ultra Marathon on April 15 as part of a Blue Peter challenge. The Namibia Marathon is hailed as one of the toughest races in the world. It is 78 miles long - equivalent to three marathons - and is run across desert terrain, in temperatures up to 45 degrees.
Helen, who had previously only competed in fun runs, had just three months to train for the ultra marathon, regularly completing 25 mile races as part of her preparation with personal trainer Rorey Coleman. she managed to run four marathons in April, including a marathon in Marrakech to prepare herself for the heat of Namibia, as well as the London Marathon at the end of April, which she ran in support for UK Charity Leonard Cheshire Disability.
Helen became only the second woman ever to complete the ultra marathon in Namibia, finishing in 23 hours and 50 minutes. Only 15 of the 24 runners taking part this year completed the race.
Helen said: "I'd been training like mad for the 78 mile Namibia Ultra marathon for Blue Peter, and have been completing 26 mile runs as part of my training for that, which I never thought I'd be able to do six months ago!
Helen has suggested that for her next challenge she might like to climb Everest!
Have an enquiry?
Send us a message online and we'll respond within the hour during business hours. Alternatively, please call us our friendly team of experts on +44 (0) 20 7607 7070.
Speakers Corner (London) Ltd,
Ground and Lower Ground Floor,
5-6 Mallow Street,
London,
EC1Y 8RQ