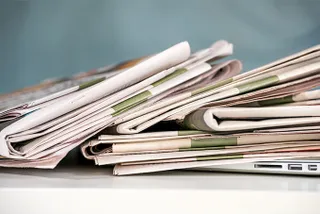 Boryeong Mud Festival
To a certain age and demographic, the Boryeong Mud Festival in South Korea, could be misconstrued as a Far Eastern Asian country passionately embracing 70s Surrey based band, Mud, and celebrating all things 'Tiger Feet' and being 'Lonely This Christmas' in ways that would bemuse the wider UK community – who remember that orange and brown era with alarm – as well as the surviving band members themselves, who would surely welcome the belated acclaim and any royalties and/or fees on offer.
It is with some sadness then, depending on your point of view, that the aforementioned festival is not celebrating Home Counties Glam Rock but is in fact an annual South Korean event that celebrates all things alluvium by creating activities: slides, skiing, body painting - which are vastly improved by including that earthly material: mud.
Starting in 1998 in Boryeong, about 200km south of Seoul, the festival set out to highlight the rich minerals found in it which are taken from the flats surrounding the town and moved to the Daecheon beach area. The festival now attracts up to, and above, 2 million people.
With a range of cosmetics being produced from the mud which is used for a range of massages; the event - according to the website - also boasts "Many fun events such as mud wrestling, mud king contest, mud fireworks fantasy and mud sliding."
Ariel views, available on the official website , have the event looking like a cross between Glastonbury and Skegness with elaborate colourful inflatable structures allowing man and womankind to union with the earth for 10,000 South Korean Won (or roughly five and half English pounds, cheaper for groups).
All this mud and organised mayhem ensures that it will be anything but 'neat', but you can guarantee that the 'feet' – whether 'tiger' or not –will without a doubt, along with the rest of the body, get very muddy indeed.
Picture courtesy of Stinkie Pinkie, Flickr 2008.
Have an enquiry?
Send us a message online and we'll respond within the hour during business hours. Alternatively, please call us our friendly team of experts on +44 (0) 20 7607 7070.
Related from around the site
Speakers Corner (London) Ltd,
Ground and Lower Ground Floor,
5-6 Mallow Street,
London,
EC1Y 8RQ