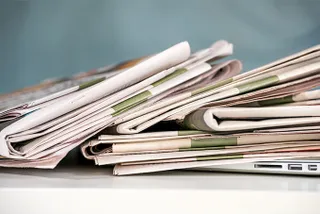 Can Pooh Bear Find The Turnaround Honeypot?'
Research* amongst attendees at the 2008 Institute for Turnaround national conference has yielded three overwhelming conclusions: * 83% said businesses were poorly equipped to deal with the economic downturn * 95% said that we have not yet seen the bottom of the downturn * The turnaround community's advice to the government is: simplify taxation, reduce regulation and 'take a leaf from the turnaround book by reducing costs and facing up to the difficult times.' John Darlington of KPMG talked about a 'Winnie-the-Pooh' mentality, 'Here is Edward Bear, coming down the stairs now, bump, bump, bump, on the back of his head...It is as far as he knows, the only way of coming down stairs, but sometimes he feels that there really is another way, if only he could stop bumping for a moment and think of it.' Mr Darlington spoke about human factors in turnaround and described recurring management types that can impede or assist company turnaround. He said that instant communications had resulted in management by networking, with less localised decision making. Massive data availability had triggered 'analysis paralysis' and a loss of intuitive management. The increased complexity of business had also increased specialisation, with few businesses having generalists. However, John Darlington singled out dysfunctional behaviour as having the greatest and furthest reaching consequences. Among the management types described are the 'Interpreters' who appear to support the turnaround plan but undermine it by implementing their own version of the solution; 'Spartacus' who leads the charge valiantly but in the wrong direction and whose efforts result in heroic failure and the most obvious problem of all, the 'Potentate' whose ruthless dedication to the wrong strategy can leave the company on the rocks. Institute for Turnaround Chief Executive Christine Elliott said, 'Re-financing businesses out of trouble is not an option, so now is the time ...
Have an enquiry?
Send us a message online and we'll respond within the hour during business hours. Alternatively, please call us our friendly team of experts on +44 (0) 20 7607 7070.
Speakers Corner (London) Ltd,
Ground and Lower Ground Floor,
5-6 Mallow Street,
London,
EC1Y 8RQ