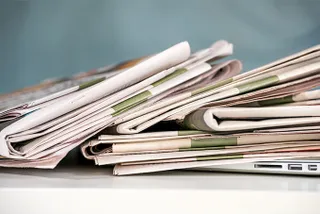 Christopher Meyer in Networks of Power Documentary
Christopher Meyer  , former ambassador to the US, talks to the Guardian about KGB honeytraps, diplomacy, and making his new TV documentary.
Christopher Meyer served as John Major's press secretary in the early 90s, and then became Britain's ambassador to the US. After six years in Washington, in 2003, he returned to London, and within weeks was running the Press Complaints Commission.
Meyer is now a broadcast journalist, and keynote speaker , and the 68-year-old former public schoolboy recently presented Networks of Power, a six-part documentary that follows his journey through New York, Los Angeles, London, Mumbai, Rome and Moscow, where he attempts to divulge who wields the power in each city.
"I thought, this is really interesting – what makes these cities tick? Who makes them tick? And I started off with a hypothesis, which I think has been more or less justified by the filming, which was: perhaps they have more in common with each other than they do with their own countries," says Meyer.
Meyer talks about what motivated him to continue his career away from the US. "There's nothing more pitiful than ex-ambassadors crawling around. They look like lame dogs. In Washington there were a few European ex-ambassadors, and they were the most pitiful sight on God's earth, because once your essential juice leaves you – an ambassador's juice is that he's an ambassador – and you hang around hoping someone's going to give you a consultancy job in DC or New York City – well, there's nothing more pitiful, because Americans know where power is.
Have an enquiry?
Send us a message online and we'll respond within the hour during business hours. Alternatively, please call us our friendly team of experts on +44 (0) 20 7607 7070.
Speakers Corner (London) Ltd,
Ground and Lower Ground Floor,
5-6 Mallow Street,
London,
EC1Y 8RQ