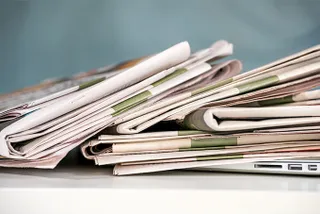 Clare Balding Talks Politics, Work and Relationships
Popular sports presenter and awards host , Clare Balding  gave a recent interview in which she spoke about her feelings towards UK politics, her recent fame and same sex relationships.
Since the London 2012 Olympics, Clare has become one of the most popular sports presenters in the country and one of the nation's favourite faces to see on our televisions. In a recent interview, Clare spoke about her feelings towards young people voting in UK elections stating that "I think it's really worrying that we live at a time where more young people will vote for Britain's Got Talent or X Factor than will for the general election."
Clare spoke about her feelings on feminism and she believes that there is still a long way to go for women and feminism. In her opinion women on TV are still criticised due to their physical appearance, when we should be focussing on what they have to say. Clare stated "We look at women and we judge, whereas we listen to men and we judge. Their voice is stronger than their look."
Since the Olympics, Clare has become a popular public figure and therefore parts of her private life are more exposed in the media. She is in a civil partnership with Alice Arnold, a former Radio 4 news reader and announcer and believes that allowing gay couples to get married is "about equality and respect: respecting people's choices and respecting love."
Just now Clare is focussing on enjoying her career and her new found fame; she continues to stay grounded despite her success. To finish the interview she added "I keep thinking it will all end tomorrow, but isn't it fun today? The more I think it is fun, the longer it lasts. So I should just keep thinking it is fun."
Have an enquiry?
Send us a message online and we'll respond within the hour during business hours. Alternatively, please call us our friendly team of experts on +44 (0) 20 7607 7070.
Speakers Corner (London) Ltd,
Ground and Lower Ground Floor,
5-6 Mallow Street,
London,
EC1Y 8RQ