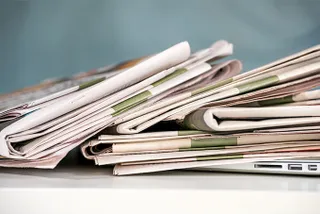 Clarkson, Hammond & May present new Top Gear series
Ten whole episodes of excellent-ness are ready to unleash on your Sunday night viewing schedule, and you simply won't believe what Messrs Clarkson , Hammond  and May  have been up to over the past couple of months.
So, for one night of the week at least, you can banish cookery and home-improvement programmes from your screen and enjoy some good old-fashioned petrol-based fun.
In episode one, the Top Gear team decided to find the finest driving road in Europe. Coincidentally, Lamborghini, Porsche and Aston Martin have recently seen fit to release a brace of new lightweight road-racers in the form of the Gallardo Superleggera, 911 GT3 RS and V8 Vantage N24. To quote Hammond, I think you can see where this is going.
Also in the first programme, Jeremy takes to the test track in an improbably powerful VW Golf, and the team put a monarch (sort of) in a reasonably priced car when Dame Helen Mirren comes to visit.
Later in the series, the team will treat you to a selection of massive challenges and stunts. You'll see the glorious return of the amphibious cars, in a voyage that makes the crossing of a reservoir look a tiny bit feeble. The team put the biofuel they grew last series to seriously good use. And they spend an entire programme in Africa as their intrepid presenters attempt one of their wildly over-ambitious, but cheap, races.
Also: it was massively delayed, gave some of the finest engineering minds in Europe nervous breakdowns, and is too expensive for all but the richest Arab potentates - and that's just the car. Find out what happened when the Bugatti Veyron met the Eurofighter.
It might surprise you to know the team have even thrown in some road tests and reviews of the most exciting and interesting cars to hit the road - including the latest Ferrari, Porsche-baiting new Audi R8 supercar and hotly tipped Caparo T1.
So, stop the clocks, silence the dog with a juicy bone and cancel anything you were planning to do on Sunday evenings for the next ten weeks - Top Gear is back!
Have an enquiry?
Send us a message online and we'll respond within the hour during business hours. Alternatively, please call us our friendly team of experts on +44 (0) 20 7607 7070.
Speakers Corner (London) Ltd,
Ground and Lower Ground Floor,
5-6 Mallow Street,
London,
EC1Y 8RQ