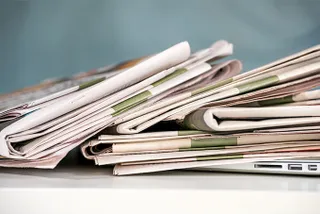 Coming soon... Can't Read Can't Write, Channel 4
Astonishingly, over five million adults have a reading age of 12 or less. I know text language is annoyingly ubiquitous these days, but illiteracy? Apparently so. This new series from Channel 4 sees "contoversial and award-winning teacher" Phil Beadle  try to redress the balance a little bit. This is the latest, worthy series from the channel - remember the Jamie Oliver school dinners thing, and Hugh Fearnley-Whittingstall's Chicken Run? - to try and spread the word. In this case pretty literally.
The series tries to shed light on the realities of Britain's adult literacy crisis and invites nine illiterate adults to enrol for a six-month reading course, which could change their lives. Each has spent over 10 years in the education system and have failed to learn even the most basic skills.
Phil Beadle, who featured in the series Unteachables (where he remotivated mardy children to read Shakespeare) is the man charged with trying to teach these adults how to read and write.
"Had I used the government's materials," says Phil, "many of my class would still be faced with the daily burden and barrier of complete illiteracy."
Channel 4 is already trumpeting Beadle as the Jamie Oliver of teaching, so we'll see what happens. It's on in a couple of weeks...
Have an enquiry?
Send us a message online and we'll respond within the hour during business hours. Alternatively, please call us our friendly team of experts on +44 (0) 20 7607 7070.
Speakers Corner (London) Ltd,
Ground and Lower Ground Floor,
5-6 Mallow Street,
London,
EC1Y 8RQ