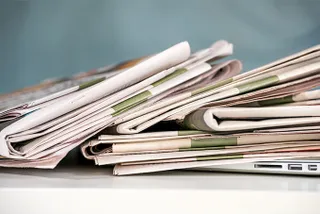 Data, Design & Disruption - It's a Tech World at The Knowledge Guild June 2016
We're back at City venue, The Brewery, on Monday 13th June, for another Knowledge Guild event. Our second this year, this event will focus on technology  particularly, data, design and disruption.
Our last event in February was about beating the January and February Blues , opting for a large dose of much-needed Motivation. Administering inspiration on the night was Lewis Pugh , Clive Woodward  & Bonita Norris  who all did an incredible job. Read more about the event here .
As we are now very firmly into 2016, it's time now to get technical and bring together some of the biggest names in tech. For this year's event, we have 'Digital Journalist of the Year' Emma Barnett  facilitating ensuring an in-depth discussion. Speakers include former MD of Google UK, Dan Cobley ; from Ogilvy Labs - Creative Lab Technologist - Gemma Milne , and from the Channel 4 team, award winning TV journalist, Geoff White .
We will find out what bright innovations are shaking up your industry; illuminate the web's dark patterns and cybercrime behaviour, while looking out beyond the corporate structures to see what the outsiders have in store for us. What will be the new disruptive technologies?
We have a small number of spaces left. If you would like to join us at The Brewery on Monday the 13th June email as info@speakerscorner.co.uk  or call us at the office on 0207 607 7070. For those who can not make it, please look out for updates on the night by following hashtag #knowledgeguild  or checking in with the following Twitter accounts:
Have an enquiry?
Send us a message online and we'll respond within the hour during business hours. Alternatively, please call us our friendly team of experts on +44 (0) 20 7607 7070.
Speakers Corner (London) Ltd,
Ground and Lower Ground Floor,
5-6 Mallow Street,
London,
EC1Y 8RQ