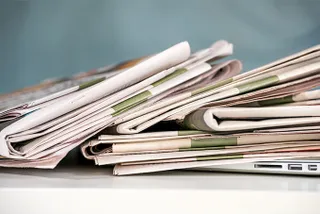 Dennis Turner Talks UK Economics
Dennis Turner, formerly Chief Economist HSBC, spoke to the Richmond Events website about the current state of the UK economy.
As business people around the country wonder when things will get back on track, Dennis suggests that the reason activity is still so sluggish is that the two spending groups which drive the economy, consumers and the public sector, are still perpetrating the same big-spending, high-borrowing habits of the preceding boom years.
He claims that in order for matters to stabilise, the UK must be outward facing and internationally competitive.
"For too long, the industrial sector has been neglected and written off."
Dennis says that 'Deindustrialisation' has taken over, since businesses began the habit of outsourcing to lower-cost countries in the 1970s and 1980s. Although manufacturing has survived in the UK, it was previously about bulk and is now about added value. Where in the past the priority was to be cheap, it is now to be smart.
He comments the most importantly commodity that the UK must procure and support is knowledge, science, and technology. This is the only way to kick start the next industrial revolution.
Have an enquiry?
Send us a message online and we'll respond within the hour during business hours. Alternatively, please call us our friendly team of experts on +44 (0) 20 7607 7070.
Speakers Corner (London) Ltd,
Ground and Lower Ground Floor,
5-6 Mallow Street,
London,
EC1Y 8RQ