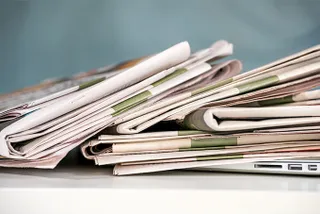 Dick Strawbridge Shows us How to Live a Greener Life
Three years ago Dick Strawbridge moved his family to Cornwall  to live the green life. The family moved to New House Farm where It's Not Easy Being Green is filmed.
The eight part series will make viewers aware of the latest green developments on a weekly basis. Dick has enlisted the help of his son, James, Lauren Laverne, Toby Sawday and Jon Kay to help him find out about the green way of life and to help his family become environmentally self sufficient.
The series begins last summer as father and son try to fit a hybrid crystalline system of photovoltaic panels - that's solar panels to you and I - to their roof to make them self sufficient in terms of electricity. They manage to make it look almost easy, which will surely tempt many viewers to find out more or even think about installing solar panels themselves.
And talking of other things that viewers may want to follow up, how about an inviting natural swimming pool, complete with animal-friendly skimmers and water so clean you can drink it. It's expensive at around £100,000, but surely chlorinated to the hilt swimming pools don't come cheap either!
Each week Dick will invite a different celebrity on to the programme, whose carbon footprint will be calculated. In the first episode, former cricketer Phil Tufnell's  visit provides a great opportunity to show off the eco loo in the garden and to boast about how they can produce bio-diesel at 14p a litre.
It's Not Easy Being Green starts tonight at 8pm on BBC2.
Have an enquiry?
Send us a message online and we'll respond within the hour during business hours. Alternatively, please call us our friendly team of experts on +44 (0) 20 7607 7070.
Speakers Corner (London) Ltd,
Ground and Lower Ground Floor,
5-6 Mallow Street,
London,
EC1Y 8RQ