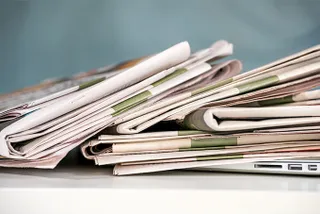 Ed Stafford's New Show for Discovery Channel
Naked and Marooned with Ed Stafford will be aired in March on the Discovery Channel.
Ed Stafford  is the former British Army Captain who was the first person to walk the length of the Amazon, taking over two years to complete the trek. He entered history books and gained media attention for completing the longest jungle expedition ever undertaken.
Now Ed has undertaken a new daring challenge, attempting to survive alone on a desert island with no clothes, equipment or food for 60 days on an uninhabited island in Fiji. He didn't even have a film crew and filmed all the footage himself. Dick Colthurst of Tigress Productions has said that the show, 'will set a whole new standard for survival TV'.
This was one of Ed's toughest challenges yet, with just hours to find water in the blistering heat before severe dehydration set in, he lived off coconut water and raw snails for the first few days. It took him two weeks just to find suitable fire wood which he had to carve with a shell. Over time, Ed mastered the island, making bow and arrows and a shelter with an underground oven and a rain water collecting system. However, where he really struggled was with his mind.
Have an enquiry?
Send us a message online and we'll respond within the hour during business hours. Alternatively, please call us our friendly team of experts on +44 (0) 20 7607 7070.
Speakers Corner (London) Ltd,
Ground and Lower Ground Floor,
5-6 Mallow Street,
London,
EC1Y 8RQ