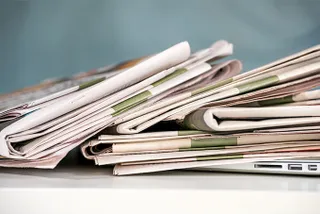 Google Russia creates virtual tour of Trans-Siberian railway journey
Famous route spans six days in real time with tour guides, geotagged satellite views and choice of background noise
It is the world's most famous train journey, beginning in Moscow and ending in the dingy Pacific port of Vladivostok. Along the way are Russia's most picturesque vistas: Siberian rivers, the elegantly curving Lake Baikal, and the hazy Barguzin mountains. There is also a lot of steppe.
But for those who always dreamed of travelling on the epic Trans-Siberian railway, but who never quite managed to stir from the sofa, help is at hand: a new website that takes you on a virtual tour of the 5,752-mile route.
The multiplatform portal by Google Russia and Russian railways allows you to watch the view in real time as it unfolds from the train's window. Simultaneously you can plot the locomotive's virtual progress eastwards on a Google map, looking at the satellite view or tracking the actual terrain and mountains.
The video footage covers the whole six-day journey. You can choose different sounds to accompany it: the rumble of wheels, sugary Russian pop tunes, or the evocative playing of a balalaika. Alternatively, you can listen to readings of Russian classics (in Russian) of Leo Tolstoy's 1,400-page War and Peace or Nikolai Gogol's Dead Souls.
"We wanted to show the beauty of our country. The Trans-Siberian railway is Russia's unique calling card. The idea was to bring the journey to people who may have thought about doing the trip but who never got round to booking it," Alla Zabrovskaya, a spokeswoman for Google Russia, told the Guardian today.
Asked what her favourite view was, she said: "Baikal. It made a big impression on me. It was a beautiful day when the video was shot with brilliant sun and blue sky.
"Looking at the landscape is a very good way of relaxing."
The website, which launched last Thursday, had received "an avalanche" of positive reviews from all over the world via Twitter, she said.
Train fans can watch all 150 hours of the epic journey, which starts in Moscow, trundles past suburban orange tower blocks, and goes on through 12 Russian regions and 87 cities. For virtual travellers, of course, there is no need to queue for the loo or shower, and no danger of sharing a cabin with an omnipresent snorer. (The downside is that you don't get the scalding black tea served in a silver-leaf and glass holder.)
Alternatively, you can hop on and off – skipping to the highlights and diving into Russia's rarely visited far east. The website also offers a virtual guide, DJ Yelena Abitayeva, who gives a three-minute tour of key cities if you click on a red TV icon.
She starts off in Moscow and ends up in Russky Island, one of the furthermost points of Russia's sprawling empire.
In Ulan-Ude – six time zones from Moscow, and close to the Mongolian border – Yelena shows off a giant statue of Lenin's head. She visits a Buddhist temple and spins some prayer wheels. In the background a cow can be seen wandering across the road as a Lada drives past.
Filming took place in August 2009, during Russia's scorching summer, and was a major logistical feat. Two video crews were involved, shooting out of the window as the train rattled across half of Europe and most of Asia. Instead of the usual six days to reach Vladivostok, the camera team took 30 days, filming only in daylight and staying overnight in towns along the way.
"This project is very special. We want to demonstrate how unusual and fascinating Russia really is and how much it can offer to a devoted tourist. I know few people who travelled along the Trans-Siberian railroad but I am sure that a lot of people feel enthusiastic about this trip. That's why we hope that this project will become the starting point not only for the virtual but for real trips across Russia," said Konstantin Kuzmin, the marketing director, Google Russia.
The project isn't entirely without its flaws. The Moscow Times noted that "the simulated clickety-clacking of wheel over jointed track can become monotonous after a while. But the paper also praised the site for cleverly showcasing' Google's latest technical advancements including the geo-tagged video allowing the trip to be plotted on a map in real time, and "the new YouTube support for ultra-high-definition video".
Today, Russian railways said that the Trans-Siberian Express remains extremely popular with foreign tourists, who make up 80 to 90% of its passengers. A one-way non-stop ticket costs 6509 roubles (£145) for a basic seat, and 17,500 (£388) to 19,800 roubles (£440) for a bed in a shared carriage. Special tourist trains allowing you to stop off en route cost more.
Cheaper, and far easier, of course, to do it from home.
The Trans-Siberian in numbers
5,753 Miles from Moscow to Vladivostok
2 Continents crossed, Europe and Asia
7 Time zones crossed
6 Days a one-way journey time takes without stopping
87 Russian cities en route
30 Days taken by film crew to shoot continuous view from window
150 Hours of high-definition video footage available for virtual travellers
6509 Roubles for a basic single one-way ticket.
Have an enquiry?
Send us a message online and we'll respond within the hour during business hours. Alternatively, please call us our friendly team of experts on +44 (0) 20 7607 7070.
Speakers Corner (London) Ltd,
Ground and Lower Ground Floor,
5-6 Mallow Street,
London,
EC1Y 8RQ