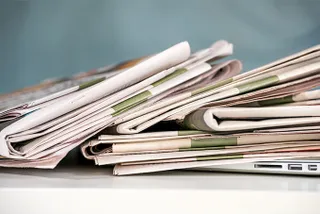 Gregg Wallace and Fiona Phillips Take Centre Stage at The Ideal Home Show
Celebrity chef  Gregg Wallace  and TV presenters Fiona Phillips and Diarmuid Gavin are part of the notable list of celebrities appearing at The Ideal Home Show – Britain's best loved home event.
Returning to London's Earls Court for the 103rd year, the multi-award winning show brings together celebrity guests, home and garden features including home gadgets, demonstration theatres, a live kitchen theatre, a beauty bar and catwalk.
Gregg Wallace has created The Gregg Wallace Café to celebrate great British food and some of the nation's favourite dishes based on his ambition to encourage families back into the kitchen to enjoy simple, easy home cooked food.
"I loved being at the Ideal Home Show last year, but I was itching to have more involvement with the restaurant. This year I am getting seriously hands on, we have wonderful contributors in the food section and I really want the restaurant to reflect this" said Gregg.
The Gregg Wallace Cafe offers visitors a traditional menu made from locally sourced produce including Toad in the Hole, Fish pie, Chicken Casserole, and a Cheese Ploughman's.
Gregg also revealed, "I have unashamedly created the sort of place I want to go to, what I love is down to earth, comfortable eateries serving the sort of dishes I fell in love with as I was growing up. This is a celebration of great British comfort food. The sort of stuff we've been doing very well on these beautiful windswept islands for years."
Alongside the café Gregg is running the Celebrity Chef Theatre. Visitors will gain first hand inspiration from some of the nation's cooking heroes, including  Aldo Zilli ,  Paul Rankin , Dhruv Baker, Mich Turner, Theo Randall and Gennaro Contardo.
The famous faces will appear at the theatre every day throughout the show, presenting high-energy demonstrations on topical food-related subjects, such as Healthy Eating, Growing Your Own and Cooking to a Budget, with regular Q and A sessions presented by Gregg Wallace.
As well as food, gardening is a primary focus of the show. Diarmuid Gavin, Garden Designer and TV presenter, and garden expert David Domoney host the first ever Ideal Home Show Young Gardener of the Year competition aiming to highlight the very best examples of sustainable practice in British garden design amongst student designers.
Each entrant must apply an understanding of harmony and sustainability, incorporating a sense of proportion and clever use of the important vertical dimension in small, urban gardens and terraces.
Diarmuid Gavin commented: "It is quite a difficult time now for new garden designers emerging in to the market - people aren't as free spending as they might have been in the past and so it is a tougher time to get a new business off the ground.
The gardens will be judged by an esteemed panel of ambassadors including The Ideal Home Show's Celebrity Ambassador and TV presenter Diarmuid Gavin, award winning garden designer Adam Hunt, who created the edible garden HRH the Prince of Wales's START festival at Clarence House and Urban designer Michael Romero.
Mum's the word at the The Ideal Home Show and the search is on for fabulous women to take part in the Ideal Mum of the Year competition, presented by Fiona Phillips, who is hosting the Ideal Woman section of the event. The competition celebrates hardworking modern day mums, and this year's search aims to seek out those extraordinary super-women who juggle work, life and parenting.
Have an enquiry?
Send us a message online and we'll respond within the hour during business hours. Alternatively, please call us our friendly team of experts on +44 (0) 20 7607 7070.
Speakers Corner (London) Ltd,
Ground and Lower Ground Floor,
5-6 Mallow Street,
London,
EC1Y 8RQ