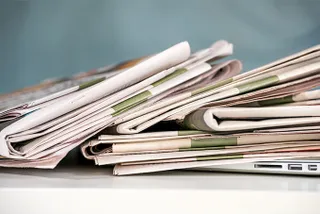 Hugh Fearnley-Whittingstall on fish reforms
Maria Damanaki should be applauded for her proposals, but unless we keep the pressure up, they may be discarded
The publication of today's Common Fishery Policy (CFP) proposals in Brussels  is a critical moment for us all – a real, unmissable chance to change the way we catch fish, and to make sure that we preserve fish stocks for future generations.
The proposals look encouraging. But it's vital to remember that these are just proposals. There is another 18 months to go before anything becomes law, and the next year-and-a-half will be full of behind-the-scenes deals and compromises cooked up by the fishing ministers of the 27 EU member states and members of the European parliament.
Today's proposals show that our Fish Fighters  have been heard in Europe. The commission's commitment to ending discards is a credit to their determination – and so much of it mobilised by public support. This is a bold and long-overdue step, and we should applaud fisheries commissioner Maria Damanaki for that.
But fishermen should be further incentivised to modify their fishing gear to more accurately target the species they want to catch, and avoid wasteful bycatch.
I'd also like to see more measures to help create markets for those non-quota species whose stocks are robust, but that are currently being discarded because there's no appetite for them. At the moment it looks like these species won't be covered under the CFP proposals for a discard ban.
That's a great shame. That puts an extra responsibility on fish consumers, and fish retailers, particularly the supermarkets. We need to get a bit more adventurous about the fish we eat. If we can help generate a market for fish like dab, gurnard, and pouting, then that will reduce discards of non-quota species, while taking pressure off the major quota species at the same time. That's good for fish stocks, and provides new opportunities for fishermen too.
I believe that the UK has a great opportunity now to take the lead in the push for sustainable fisheries in Europe. And it is up to Richard Benyon, our fisheries minister to make that happen.
But of course, Benyon cannot be expected to do it alone. Which is why we are going to be pushing ahead with the fish fight beyond these shores and into continental Europe. We plan to launch TV programmes and campaign websites in France, Spain, Germany and Poland. If we can generate the same levels of public outrage there as we have here, then together,I believe we have a real chance to change things for the better in 2012.
These reforms need to deliver, without fail, that old and increasingly ironic cliché – there are plenty more fish in the sea.

Have an enquiry?
Send us a message online and we'll respond within the hour during business hours. Alternatively, please call us our friendly team of experts on +44 (0) 20 7607 7070.
Speakers Corner (London) Ltd,
Ground and Lower Ground Floor,
5-6 Mallow Street,
London,
EC1Y 8RQ