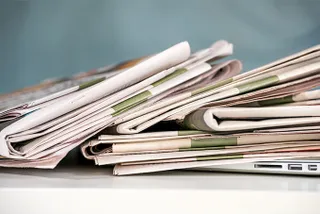 Huw Edwards presents BBC Four documentary, Disraeli & Gladstone - Clash of the Titans
Huw Edwards  presents this clear and succinct description of the biggest feud in the history of British politics that carried on unabated for 40 years. Gladstone and Disraeli could not have been more different, either personally or politically, and they loathed each other. "Gladstone thought Disraeli was a charlatan," says Kenneth Clarke , "and Disraeli thought Gladstone was mad." Yet for all their differences, they depended on one another and sustained each others' careers, and between them they shaped the face of modern British politics. The Dean of Westminster was right when he called them "the great twin brothers of British politics".
Disraeli & Gladstone - Clash of the Titans is on BBC Four at 8pm on Tuesday 3th March 2009
Have an enquiry?
Send us a message online and we'll respond within the hour during business hours. Alternatively, please call us our friendly team of experts on +44 (0) 20 7607 7070.
Speakers Corner (London) Ltd,
Ground and Lower Ground Floor,
5-6 Mallow Street,
London,
EC1Y 8RQ