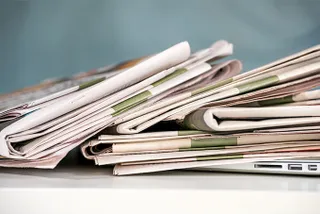 James Cracknell & Ben Fogle will cross Australia on foot
After rowing the Atlantic and walking to the South Pole, this time James Cracknell  and Ben Fogle  are planning on walking 4,000 miles across the heart of Australia in the height of summer.
They will be following in the footsteps of Irishman Robert Burke and Englishman William Wills, who set out in August 1860 to cross from Melbourne in the south to the Gulf of Carpentaria in the north.
The pair made the 2,000 mile south-north leg across what was called the "ghastly blank" without too much trouble, heading an entourage that comprised 19 men, 23 horses, 26 camels and 12 tons of equipment, which included four enema kits and 12 dandruff brushes.
But on the way back they perished as their support team deserted them.
James, who has won two Olympic gold medals for rowing, and television presenter Ben hope to set out in mid-October.
Ben said: "After water and ice we wanted to go somewhere hot. It's the one big environment that we haven't tested."
He added: "To Australians, Burke and Wills are like Scott and Shackleton are to us.
"They explored the interior expecting to find an inland sea. Instead, they found desert, mountains and swamps. Since 1860, others have also crossed from Melbourne to the Gulf of Carpentaria but no one has ever raced across.
"The fastest time to date is five months. We are aiming to do it in nine weeks. Our wives have given us permission to go, providing we are back by Christmas."
During the walk, they will face nine of the world's 10 most poisonous snakes, spiders and dingoes. Dehydration, hunger, blisters and flies will add to their discomfort. Dysentery, which killed Burke and Wills, will also be a threat.
Although they will walk, they will command camels to carry their food and water. They recently visited London Zoo to get a feel for the animals.
James said: "Camels are famously grumpy. They say it takes four to six months before you can manage a camel effectively, but we won't have that time to prepare."
He added there was "no justification" for launching the six-figure expedition, which they are funding themselves while hoping for sponsorship.
"It is just a brilliant place to go, and a brilliant story," he said.
For further information or to book one of our speakers, call us on +44 (0)20 7607 7070
Newsletter Sign Up
If you liked this article then why not sign up to our newsletters? We promise to send interesting and useful interviews, tips and blogs, plus free event invites too.
Have an enquiry?
Send us a message online and we'll respond within the hour during business hours. Alternatively, please call us our friendly team of experts on +44 (0) 20 7607 7070.
Speakers Corner (London) Ltd,
Ground and Lower Ground Floor,
5-6 Mallow Street,
London,
EC1Y 8RQ