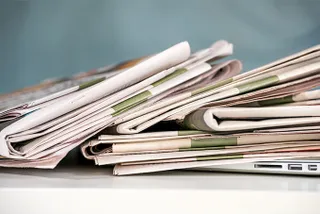 Judy Piatkus wins Lifetime Achievement Award
Without Judy Piatkus, a host of members of the Romantic Novelists' Association would never have achieved publication as she was always prepared to take a chance on a debut novelist or a new kind of writing that she believed deserved to find an audience.  As a publisher, she had the courage to champion books she believed in, rather than following trends and had a genius for spotting genuine talent, and knew how to sell it.
Judy Piatkus founded Piatkus Books in 1979, financing the company with her own money. From small beginnings the company grew to become one of the most successful and profitable independent publishing companies of recent years.  Judy sold it to Little Brown in the summer of 2007. Piatkus was particularly well known for its pioneer lifestyle publishing and for fiction and Piatkus Books became an international brand selling all over the world wherever English books could be found.
Judy Piatkus launched her very first list with gothic romances and the company continued to publish between three and eight new fiction titles every month for the next 28 years. Bestselling authors published by Piatkus during that time included romantic novelists Nora Roberts, Danielle Steel and Virginia Andrews, as well as dozens more leading writers of romance, crime and general fiction.
Judy says: "I have always had tremendous admiration for the RNA and its many achievements. It is a very professional organisation, dedicated to helping all its members fulfil their potential as creative writers. Writing is a lonely activity and the RNA offers a helping hand to all those who work in isolation. It has always had my complete admiration for the generosity of its members towards one another and its devotion to furthering the cause of romantic and popular fiction."
The inaugural Lifetime Achievement Award will be presented at the Romantic Novelists' Association Awards Lunch on February 10th at the Royal Garden Hotel, Kensington, along with the Romantic Novel of the Year and the Romance Prize for shorter fiction.
Judy Piatkus is an excellent after dinner speaker and she also delivers keynote addresses on the topic of entrepreneurship.  For further information or to book Judy Piatkus for a corporate event, call us on +44 (0)20 7607 7070 or email info@speakerscorner.co.uk
Have an enquiry?
Send us a message online and we'll respond within the hour during business hours. Alternatively, please call us our friendly team of experts on +44 (0) 20 7607 7070.
Speakers Corner (London) Ltd,
Ground and Lower Ground Floor,
5-6 Mallow Street,
London,
EC1Y 8RQ