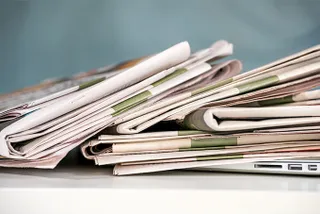 Lex Van Dam Risks $1 Million on eight Amateur Traders on last night's TV
Million Dollar Traders is the BBC's latest business reality TV series. Eight people including an ex-vet, a boxing promoter and a corner shop owner were given $125,000 each, by succesful hedge fund manager, Lex Van Dam and told to give him a return on his investment. The contestants were given just a fortnight of intensive training and two months over the summer to run their own hedge fund, with each member receiving a cash bonus if collectively the team made a profit.
Lex Van Dam says his motivation for putting so much of his cash at stake was a passionate desire to demystify the City. He explains: "It is a myth that working in the City is really complicated and that only a select few can do it. You don't need an MBA to be a successful trader – you just need to be the right type of person."
The one small problem with Van Dam's otherwise valiant plan of pricking the pomposity of the City was the global financial meltdown. Indeed, he could not have picked a worse time to let eight novices loose on the markets. It was the financial equivalent of giving a blind man the controls of a jumbo jet during extreme turbulence – and telling him to land without damaging the plane.
The mistakes are painful to watch. It is difficult not to scream at the TV when Simon Brew, the oldest contestant at 62, decides to plough money into Bradford & Bingley, the troubled buy-to-let lender that was later nationalised, all but wiping out shareholders. Van Dam shows uncharacteristic restraint upon hearing of this blunder, simply describing the investment as "obviously a ridiculous one". He is less charitable when Simon Brew screws up another trade by accidentally buying rather than selling a share that was tumbling in value. He must have "s*** for brains", Van Dam suggests.
Not for the first time with reality TV, some of the contestants were left psychologically scarred. Ohioma Imoukhuede, a 20-year-old student from Tottenham, North London, thinks he would have gone grey had he been a trader for much longer. He says: "I remember feeling really frustrated because the world had obviously gone mad and I didn't know where I could escape to."
Even the usually hard-nosed Van Dam feels sympathy for his novices after what they went through. "I do feel bad for them," he confesses, "it was a seriously difficult period to trade and some of them had no idea."
Lex's helpmate on the programme, the man who looks after the novices day to day while Van Dam makes ominous phone calls to check on progress, is a retired trader called Anton Kreil. Anton is 29. He's not really retired, but busy setting up two new businesses concurrently. But he's retired from trading, in which he says he made enough money "to never work again".
In comparison to the Apprentice, the contestants on Million Dollar Traders are modest and cautious. Lex Van Dam explains that he specifically chose the contestants to challenge the stereotypes of the City, not reinforce them. He also points out that while it might have been more entertaining to shout at and humiliate the contestants, they would have just walked away. "Normal people are very sensitive," he says.
Nevertheless, when you mix eight 'ordinary' people, a City trading floor, $1 million, a set of TV cameras and the biggest financial crisis for a generation the result is still compulsive viewing!
Have an enquiry?
Send us a message online and we'll respond within the hour during business hours. Alternatively, please call us our friendly team of experts on +44 (0) 20 7607 7070.
Speakers Corner (London) Ltd,
Ground and Lower Ground Floor,
5-6 Mallow Street,
London,
EC1Y 8RQ