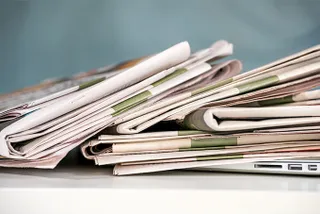 Margaret Atwood invents magic pen
Margaret Atwood joins the ranks of famous British inventors such as Trevor Baylis and Heinz Woolf by inventing a 'magic' pen
Autographs are signed on an electronic pad while Atwood chats to a fan via a video link.
Seconds later two metal arms holding a pen reproduce the signature in the fan's book.
Atwood, 66, invented the LongPen after tiring of travelling round the world on book tours.
The pen had its first public outing at the London Book Fair after a technical hitch delayed the demonstration by a few minutes.
The idea for the LongPen came after Atwood signed for a package on an electronic pad.
The gadget will be leased out to publishers for one-off signing events and tours.
This creates the possibility of an entirely new book promotion event that will inject new life into the marketing of books and authors' relationship with their readers.
The pen can also be used to sports memorabilia.
This pen could be a huge relief to many of our speakers - David Gower, Alan Hansen, Michael Portillo , Boris Johnson and Peter Kay.
Have an enquiry?
Send us a message online and we'll respond within the hour during business hours. Alternatively, please call us our friendly team of experts on +44 (0) 20 7607 7070.
Related from around the site
Speakers Corner (London) Ltd,
Ground and Lower Ground Floor,
5-6 Mallow Street,
London,
EC1Y 8RQ