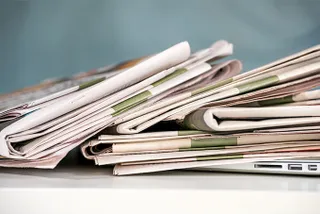 Mike Forde on Model Management
Mike Forde  is the former Director of Football Operations at Chelsea FC and an expert in creating high performance environments. He was recently interviewed about his time at Bolton and Chelsea FC, his vision for a high performance environment and the use of lean management.
Mike worked for Roman Abramovich, owner of Chelsea FC for a total of seven years and he is now the leader of the P8 Summit, which has brought together some of the world's most respected leaders of sport including Arsene Wenger, Sir David Brailsford and Geoff McGrath.
Many would mistake Mike for a talent manager, however he offers far more than that and understands the thinking behind effective leadership; thus he knows the best methods to use to help a sports team achieve successful results. In his interview Mike stated 'a universal pain that drives all businesses is the search for talent. When I tell you that most football clubs spend 80% of their revenue on 3% of their workforce, you start to really understand the importance of driving high performance and managing talent.'
After studying a Masters in Psychology and Sport at San Diego State University, Mike was hired by a consultancy firm and his first client was Bolton Wanderers FC. While working with Bolton Wanderers, Mike recognised that 'Bolton was a really good example of Lean Management because it was a team that was competing against 19 teams in the Premier League and had no transfer budget.'
In his interview, Mike says that he has identified three player pillars, which are players, management team and the environment. He stated 'the environment is made up of physical aspects and cultural aspects. You can replicate the physical environment, but you can't replicate a culture very easily. So you've got to be able to create an eco-system, a management model, which allows you to go out and reduce the standard deviation.'
Mike worked with Bolton for eight years before the other big teams became aware that they had bad talent management and began to follow the lean management process, cutting their 35 man squads. Mike's next position was as Director of football operations at Chelsea FC, where he was a huge success and was responsible for signing some of their key players.
Currently Mike runs his own consultancy business called 'Mike Forde Performance' and he also spends his time advising Leaders in Performance 'a group of professionals who come together and share ideas'. Finishing of the interview, Mike stated 'After nearly 16 years of full-time work, I've felt a need to regenerate my ideas, so I've spent a lot of time travelling to study different teams, just observing. The sports sector has never been in such a fluid state, where business, education, sport and performance are all coming together.'
Mike is a fantastic keynote speaker and uses his experience to show companies how methods used in sport can be successfully applied to businesses. To book Mike, call us on 02076077070.
Have an enquiry?
Send us a message online and we'll respond within the hour during business hours. Alternatively, please call us our friendly team of experts on +44 (0) 20 7607 7070.
Speakers Corner (London) Ltd,
Ground and Lower Ground Floor,
5-6 Mallow Street,
London,
EC1Y 8RQ