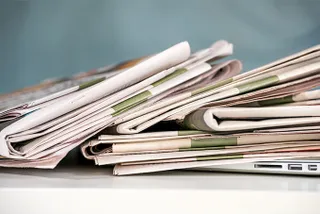 The greatest mince pie of them all. Mince Pie Tasting 2016!
It's that time of year... for the Official Speakers Corner Mince Pie Tasting Competition 2016! (A competition between the mince pies, that is - not our team members).
We've tantalized our taste buds, we've judged with great discernment, and the results are in! (Thanks to a very nerdy Excel spreadsheet quickly pulled together the morning after our brilliantly fun Christmas party).
Up for judgment were 7 mince pies from popular supermarkets.
- M&S: 6 All Butter Mince Pies £1.80
- Iceland: 6 Luxury Mince Pies £1.50
- Sainsburys: 6 'Taste The Difference' All Butter Mince Pies £2.25
- Heston from Waitrose: 6 Spiced Shortcrust Mince Pies with a Lemon Twist £4.50 (Pack of 4 for £3)
- Tesco: 6 Mince Pies £1.50
- Morrisons: 6 Mince Pies £1.00
- Waitrose: 6 Gluten-Free Mince Pies £3.75 (Pack of 4 for £2.50)
The overall winner was... Sainsburys! A mince pie amongst mince pies, this delicious number triumphed in the 'Pastry', 'Filling' and 'Feeling of Fullness' categories. Congratulations!
However, they'll set you back £2.25 for 6, so if you're on a tighter budget this Christmas, Iceland is another fantastic option at only £1.50 as well delivering a winning 'Depth of Flavour' to your eating experience.
Meanwhile, Tesco, with its classically elegant form, won for 'Appearance' and Heston divided us all - the marmite of the mince pie world. So now you know.
Happy mince pie munching!
Have an enquiry?
Send us a message online and we'll respond within the hour during business hours. Alternatively, please call us our friendly team of experts on +44 (0) 20 7607 7070.
Speakers Corner (London) Ltd,
Ground and Lower Ground Floor,
5-6 Mallow Street,
London,
EC1Y 8RQ