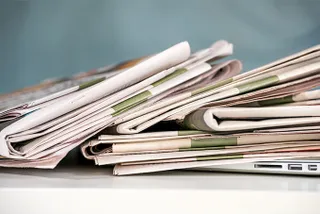 Motivational speakers Fred Haise, James Lovell & Gene Kranz come together to mark the 40th anniversary of Apollo 13 flight
Apollo 13 marked one of the most trying points in the space agency's history. In April, on the 40th anniversary of the near-loss of the Apollo 13 crew, the Astronaut Scholarship Foundation will celebrate the safe return of the crew at Kennedy Space Center in Florida.
The surviving members of Apollo 13, James Lovell and Fred Haise will be joined by flight director, Gene Kranz who will share their recollections. All three are prolific motivational keynote speakers, so the guests are in for a treat.  They will have the opportunity to hear tales from the astronauts themselves, receive a briefing from Gene "Failure is not an option" Kranz and take a tour of the actual launch pad.
The Apollo 13 saga began with the liftoff of the Saturn V rocket at 13.13 pm on 11 April 1970.  Two days later, an explosion in one of the oxygen tanks started one of the most dramatic moments in manned spaceflight history. The crew on its way to the moon and mission managers on the ground struggled to keep the astronauts alive and return them safely to the earth.
"To stand on the same ground as those heroic astronauts right where their journey began is an incredible and very rare opportunity," said Beth Higdon, communications manager for the Astronaut Scholarship Foundation. "You just won't get any closer to the real experience than this."
The events of the day were made into a film 'Apollo 13' starring Tom Hanks.
The anniversary event proceeds benefit the Astronaut Scholarship Foundation , a non-profit organization established by the Mercury Astronauts.
Have an enquiry?
Send us a message online and we'll respond within the hour during business hours. Alternatively, please call us our friendly team of experts on +44 (0) 20 7607 7070.
Speakers Corner (London) Ltd,
Ground and Lower Ground Floor,
5-6 Mallow Street,
London,
EC1Y 8RQ