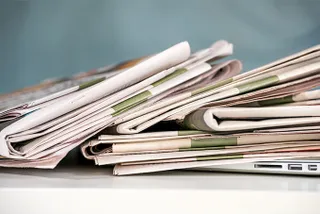 Polar explorer Pen Hadow launches World Responsible Tourism Day
Polar explorer Pen Hadow , the first person to sledge alone from Canada to the North Geographic Pole without any resupplies, is set to put WTM World Responsible Tourism Day in the spotlight when he officially launches  the day of action at World Travel Market on Wednesday 14 November 2007.
The major global initiative, in association with the United Nations World Tourism Organization (UNWTO), "is a unique opportunity for governments, the travel industry, local communities and travellers to show that it is practical contributions that count, not just talk", says the World Travel Market's Managing Director.
"We are delighted that Pen Hadow is joining us on WTM World Responsible Tourism Day. His commitment to responsible tourism, particularly in the polar regions, makes him an ideal person to highlight this important day of action. It is a day that will show that the international travel industry can actively make a difference in protecting environments, respecting local cultures, supporting local communities, conserving natural resources and minimising pollution. There's no industry in the world better placed to embrace a day that highlights the issues related to environment and corporate and social responsibility."
Pen Hadow comments: "I am very keen to be involved in the launch of WTM Responsible Tourism Day because of its sheer potential. Whether it is at a corporate or personal level, the travel and tourism industry can scale back the negative impact it has and accentuate the positives. The day at World Travel Market is a global initiative and can make a real difference."
"It's no good everyone sitting around a table and just saying the environment is important in a general way. That is the least we can do. We are on the first step of a journey; a big endeavour that is of inestimable value for generations ahead. I very much hope those attending the opening of WTM World Responsible Tourism Day will appreciate my perspective as an explorer who has seen so much at first hand."
Following the opening speeches by Pen Hadow and Fiona Jeffery, the day continues with the  Responsible Tourism Awards, the Awards attract hundreds of international entries and has become one of the world's most coveted and respected responsible tourism Awards
The afternoon sees a comprehensive programme of panel discussions, with some of the leading players in the responsible tourism sector tackling four key issues - water, poverty reduction, carbon offsetting and how destinations are putting words into action with examples of responsible best practice.
The day concludes with a World Travel Market hosted networking event where the industry can, at an informal reception, discuss the hot topics from the day, meet Award winners and continue to do business.
Have an enquiry?
Send us a message online and we'll respond within the hour during business hours. Alternatively, please call us our friendly team of experts on +44 (0) 20 7607 7070.
Speakers Corner (London) Ltd,
Ground and Lower Ground Floor,
5-6 Mallow Street,
London,
EC1Y 8RQ