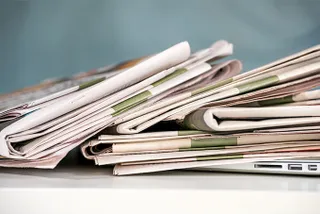 Secret Policeman's Ball : The Ball came back!
John Cleese rounded up a few friends in 1976 for Amnesty's first show, A Poke In The Eye (With A Sharp Stick). Of course it helps if your "friends" include the Monty Python crew, Peter Cook, Alan Bennett, Neil Innes, John Bird and The Goodies.
An Evening Without Sir Bernard Miles followed in 1977. A pared-down cast saw Connie Booth, Peter Ustinov and Julie Covington joining Cleese, Terry Jones, Jonathan Miller and Peter Cook reprising E.L. Wisty, laying the groundwork for the first ever Secret Policeman's Ball in 1979.
Bob Gedolf  credits The Secret Policeman's Ball as his inspiration behind Live Aid, and looking at the stella cast involved in '79 you can see why, as a raft of contemporary comedians and pop stars stepped up to the plate for Amnesty: Rowan Atkinson, Billy Connolly, Clive James and Sylvester McCoy joined popstars Pete Townshend and Tom Robinson, as well as the likes of news reader Anna Ford and England cricket captain Mike Brearly, setting the blueprint for all future benefit gigs
Building on the success of the first Ball, The Secret Policeman's Other Ball in 1981 saw Jeff Beck, Jasper Carrott, Phil Collins, Donovan, John Fortune, Bob Geldolf, Jools Holland, Barry Humphries, Alexei Sayle, Sting,  Victoria Wood , Pamela Stevenson and Chris Langham joining the established cast.
The Secret Policeman's Third Ball in 1987 split into two comedy and two music nights. Joan Armatrading, Peter Gabriel, Bob Geldof, Mark Knopfler, Dave Gilmour, Lou Reed, Youssou N'Dour and Kate Bush provided the sounds, whilst Fry & Laurie,  Ruby Wax ,  Lenny Henry , Emo Phillips, Ben Elton, Phil Cool, Robbie Coltrane and the little-known John Cleese sorted the laughter
1989's The Secret Policeman's Biggest Ball, lived up to it's name with the biggest line-up to date featuring *Deep Breath*... Dawn French, Adrian Edmonson,  Rory Bremner , Jimmy Mulville, Dudley Moore, Kathy Burke, Roland Rivron  and Jennifer Saunders bulking out the classic Cleese-Cook-Palin axis.
And then nothing, well almost nothing. The Big 3-0 celebrated Amnesty's birthday in 2001 a suitably raucous manner, and Eddie Izzard curated We Know Where You Live, Live!, ten years later, but no more Secret Policeman and their big balls. Until now. Prepare yourself because this year it's back - bigger, better and ballsier than ever!
The line up includes:
Eddie Izzard
Mitchell & Webb
Graham Norton
Kristen Schaal
Sean Lock
Jason Manford
Matt Berry
Katherine Parkinson
Gok Wan
Mike Fenton Stevens
Keane
Razorlight
Russell Peters
Have an enquiry?
Send us a message online and we'll respond within the hour during business hours. Alternatively, please call us our friendly team of experts on +44 (0) 20 7607 7070.
Speakers Corner (London) Ltd,
Ground and Lower Ground Floor,
5-6 Mallow Street,
London,
EC1Y 8RQ