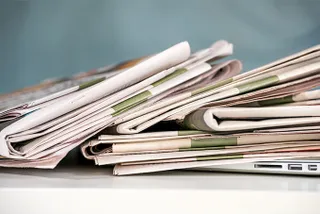 Self-Help Books; A Billion Dollar Industry
Self-help books are increasingly popular among the British public than ever before and an increased number of us are turning to self help books in the hope that they will solve lives problems.
There is now a self help book to cover almost every aspect of life, therefore people will be able to find a self-help book to cater to the problems they face including raising your children, office politics, positive thinking, marriage problems and thousands more. Brits were originally known for looking down on self help books, however publisher Tim Whiting says that "Self-help has opened the door to a much more upmarket audience."
The Self-help industry is believed to be worth an estimated $11 billion according to Marketdata Enterprises, who ran a report dating from March 2012. Self-help has lent itself to the speaking industry where it is increasingly popular; the self-help talks at TED conferences have huge followings. In 2008 philosopher and motivational speaker  Alain de Botton  founded the School of Life, which is described as a 'cultural enterprise offering good ideas for everyday life'. He offers his own book at the School of Life which is titled 'How to Think More About Sex'.
In addition to the more popular self-help book titles, there are authors who have taken a more comical approach to the self-help genre. For example Adrian Webster , author and speaker, wrote 'Polar Bear Pirates and their Quest to Reach Fat City', a funny self help book with serious messages about business and development within it.
Self-help books and speeches may not be the answers to all of our problems, however they can offer great advice and they do work as long as the people reading and listening to them 'keep the momentum six months down the line'.
Have an enquiry?
Send us a message online and we'll respond within the hour during business hours. Alternatively, please call us our friendly team of experts on +44 (0) 20 7607 7070.
Speakers Corner (London) Ltd,
Ground and Lower Ground Floor,
5-6 Mallow Street,
London,
EC1Y 8RQ