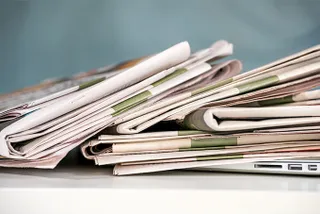 Selina Scott's Career Resurrection
Experienced facilitator and host, and the former golden girl of UK TV, Selina Scott  talks to the Mail Online about her career resurrection.
After becoming one of TVs first female newsreaders in 80s, Selina's career flourished for two decades, until she began to voice criticism of the industry for its treatment of older women.
But now she's returning to the small screen – and this time, she tells Jane Gordon, she's holding nothing back.
Since her fame in 80s and 90s, Selina has shunned the limelight, leading a fairly reclusive life on her farm in North Yorkshire.
Until now. The 59-year-old journalist, producer and former newsreader is back on the small screen, presenting a ground-breaking new five-part series, Treasure Houses of Britain for Sky Arts and the History Channel.
Selina expresses her mission in life to encourage women to see the positive side of growing older.
"I don't understand this obsession women have about looking younger. Instead of celebrating our achievements and enjoying the many good things that come as we grow older, we drive ourselves mad trying to turn back the clock. I hate to see women belittle themselves. I hate to see them dress in a way that doesn't suit them and do things to their faces that disfigure them. I think women acquire luminosity as they grow older; why would you choose to obliterate that by surgery? Surgery doesn't make you look younger, it makes you look freakish,' she says.
In December 2008 Selina won an out-of-court settlement against Channel Five after she was dropped as maternity cover for Natasha Kaplinsky because of her age.
She was subsequently commissioned to write a report investigating the employment of women over 50 at the BBC, accusing the corporation of 'institutional ageism against women'.
Selina credits Chris Evans with much of the impetus for her return to our screens. Evans is a huge supporter of older women in the media (employing Moira Stewart, 61, as newsreader on his BBC Radio 2 breakfast show). He persuaded Selina to cover for Stewart, and her stint on the show was a huge success, and gave her a taste of what life back on air could feel like.
Have an enquiry?
Send us a message online and we'll respond within the hour during business hours. Alternatively, please call us our friendly team of experts on +44 (0) 20 7607 7070.
Speakers Corner (London) Ltd,
Ground and Lower Ground Floor,
5-6 Mallow Street,
London,
EC1Y 8RQ