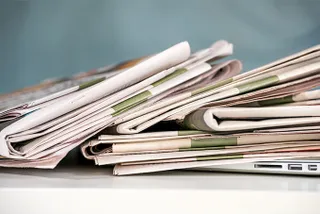 Sir Alex Ferguson's Leadership Secrets
Famous football manager and motivational speaker , Sir Alex Ferguson has shared his top seven leadership secrets.
Sir Alex is the former boss of Manchester United and one of the world's most successful football managers. When Sir Alex retired from Manchester United, he received a significant amount of media attention and was mentioned in 1.4 million tweets. His autobiography has recently been released and in it he tells us about his seven leadership lessons.
'Face Tough Realities and Sort Problems Out Head On'-When Sir Alex started at Manchester United, the team had not won the football league for 26 years. However he did what was necessary for the team to succeed, even if it meant being criticised along the way. Sir Alex states that 'No one likes to get criticized. But in the dressing room, it's necessary that you point out your players' mistakes, I do it, and it's finished. I'm on to the next match.'
'Only Accept Winning'-Sir Alex has never played for a draw and this attitude has won him 49 trophies, 13 Premier League titles and two European Cups. He believes that companies must adopt the attitude that there are only winners and losers and nothing in between.
'No-one is Bigger Than the Team'- Sir Alex had the ability to turn talented individuals into outstanding team players. CEO's should focus on dealing more firmly with individuals who are lacking team spirit and not involved in the company culture.
'Command Loyalty As a True Father Figure'-Although Sir Alex has gained a reputation for being hard on his players, he commanded their respect and they have all spoken about their admiration for him as a football manager and a person. CEO's can learn about loyalty and seeking outsiders opinions from Sir Alex.
'Work Hard and Stay Fresh'- Sir Alex made his players work to their full ability but he also understood the importance of rest and having a work/life balance. He stated "Mental and physical fitness are two sides of the same coin. You have to build rest into any program. That's another thing that applies in all worlds, not just sport."
6.       'Build An Enduring Institution Of Which People Want To Be A Part'-Sir Alex prides himself on building a club at Manchester United as well as a team. He ensured that Manchester United kept innovating and embracing change in order to be the best, he also used older players to set a standard for the younger ones to follow.
'Leave On a High'- After 26 years with Manchester United, Sir Alex new when his time with the club had come to an end. He left on a high and will always be remembered as one of the greatest football managers of our time.
Have an enquiry?
Send us a message online and we'll respond within the hour during business hours. Alternatively, please call us our friendly team of experts on +44 (0) 20 7607 7070.
Speakers Corner (London) Ltd,
Ground and Lower Ground Floor,
5-6 Mallow Street,
London,
EC1Y 8RQ