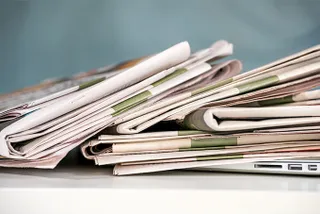 Speakers Corner: 'Money Talks?'
Simply being famous is no longer enough to guarantee a healthy bank balance, according to The Sunday Post. One way of supplementing an income, is to join the ranks of esteemed after dinner speakers or corporate speakers.
Speakers Corner,  one of the UK's leading speaker bureaux, provides a service to businesses looking for a famous face to enhance their corporate events, which in turn raises the profile, and stretches the purse-strings, of the celebrity in question.
Of course celebrity is often not the best route to go down, and businesses sometimes learn the hard way that those with a lower media profile are often more interesting and motivational than those whose faces regularly grace the tabloid front pages. The advantage of using a bureau like Speakers Corner is their invaluable expertise, and ability to guide a client in the right direction – often steering them away from known personalities, to those less well known but with incredible stories to tell or lessons to impart.
Still actors, musicians and TV presenters remain popular choices for companies looking to entertain and motivate their staff, and the corporate route is becoming increasingly favoured amongst celebrities as a means of earning more money.
"A lot of personalities are starting to realise that the money is maybe not as much in TV as it used to be," said Nick Gold  of Speakers Corner to The Sunday Post. "If they supplement their income via speaking they can choose what they do in their primary career. They can accept stuff that's not going to bring in a lot of money because they can make it up from appearances."
To book a corporate speaker for your event, please call us on +44 (0)20 7607 7070 – our bookings team has vast experience and knowledge of thousands of speakers, and are experts in guiding clients towards their perfect after dinner speaker or host!
Have an enquiry?
Send us a message online and we'll respond within the hour during business hours. Alternatively, please call us our friendly team of experts on +44 (0) 20 7607 7070.
Speakers Corner (London) Ltd,
Ground and Lower Ground Floor,
5-6 Mallow Street,
London,
EC1Y 8RQ