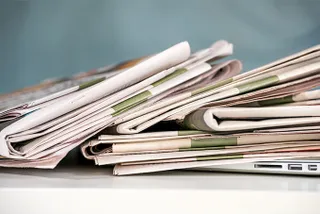 The Buzz is about the Bees with famous beekeepers including Vince Cable and Bill Turnbull
The BBC are reporting that honeybee numbers are falling at near catastrophic levels - 30% at the last count - but interest in their plight has never been greater.
High-profile campaigns and celebrity enthusiasts - like Bill Turnbull, the BBC presenter and conference facilitator and Vince Cable, the Lib Dem politican and keynote speaker - have helped plant a once marginal issue firmly into the national consciousness.
Five famous beekeepers
Scarlett Johansson - The actress developed an interest after Samuel L Jackson gave her a hive full of bees as a wedding present
Bill Turnbull - the BBC newsreader has four hives and is patron of the Bees for Development Trust
Vince Cable  - the Lib Dem Treasury spokesman is a beekeeping enthusiast who has led campaigns for more research
Ronnie Corbett - the comedian has kept bees since the late 1970s, and has hives at his second home in East Lothian
Nicholas Lyndhurst - the Only Fools and Horses actor keeps bees at his home in West Sussex
For the full article, please click here
Have an enquiry?
Send us a message online and we'll respond within the hour during business hours. Alternatively, please call us our friendly team of experts on +44 (0) 20 7607 7070.
Speakers Corner (London) Ltd,
Ground and Lower Ground Floor,
5-6 Mallow Street,
London,
EC1Y 8RQ