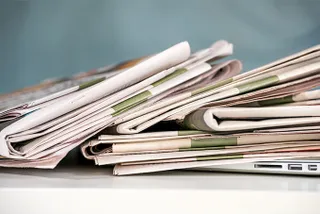 The first solar plane successfully completes it's round the world trip
Bertrand Piccard  and Andre Borschberg have landed in Abu Dhabi today after completing the first round the world trip in a solar plane. Solar Impulse 2 took off from Abu Dhabi in March 2015, it spent 23 days in the air with no fossil fuels, illustrating the capability of renewable energy sources.
Bertrand has always felt the spirit of adventure  within him, in 1999 he took off on an trip of a lifetime, with partner Brian Jones. They aimed to complete the first balloon circumnavigation of the world without stops and finished the journey in just under 20 days, during this time they made seven new world records.
Leading new technologies  in aviation, Bertrand continued on his innovative  journey, and spent 15 years attempting to complete the feat he conquered today.
Solar Impulse 2 pilot and keynote speaker  Bertrand believes that if we want a good quality of life in the future then we need to turn to renewable energy sources. He claimed the flight landing was more that an achievement for the history of aviation, but also a huge achievement for the history of energy.
The conditions inside the aircraft were gruelling, the pair of pilots alternated the 16 legs of the journey, spending a maximum of five days in the unheated and unpressurised cabin. Suffering through high altitudes, extreme turbulence, crosswinds and overheating batteries, the revolutionary pair only took short naps and only used the single seat to double up as a toilet.
Completing this historical journey means the face of energy sources has been changed forever. Bertrand believes the new technologies he is pioneering will create profit and ultimately jobs.
Today marks a moment of history of renewable energy and aviation, Bertrand no doubt will continue to lead the changing face of the industry.
Have an enquiry?
Send us a message online and we'll respond within the hour during business hours. Alternatively, please call us our friendly team of experts on +44 (0) 20 7607 7070.
Speakers Corner (London) Ltd,
Ground and Lower Ground Floor,
5-6 Mallow Street,
London,
EC1Y 8RQ