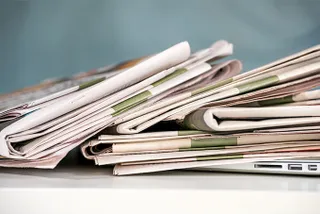 The Sustainable Events Summit
Yesterday, Speakers Corner attended the Sustainable Events Summit  as a Summit Sponsor. The event was an enlightening day of keynote speakers  and panel discussions interspersed with networking, interesting conversations and great food .
Exploring some big questions, the summit looked at how we can encourage event professionals to share their sustainability  stories, how sustainability can inspire creativity and how the issue is non-negotiable for global brands. Alongside these big topics, Benita Matofska  discussed The Sharing Economy .
With panels of experts raising valuable concerns and solutions over the real issue of sustainability within events, the industry professionals pondered how we can future-proof ourselves and ensure sustainability becomes, and is maintained as, a top priority for the industry.
Benita's enlightening insights on how getting involved in the sharing economy can actually double the profits of a company helped us all to realise the limitless possibilities that modern day business has provided. With creative solutions to waste, and access being prioritized over ownership, there are multiple opportunities for sustainability and corporate social responsibility  to become top priorities within the events industry.
Have an enquiry?
Send us a message online and we'll respond within the hour during business hours. Alternatively, please call us our friendly team of experts on +44 (0) 20 7607 7070.
Speakers Corner (London) Ltd,
Ground and Lower Ground Floor,
5-6 Mallow Street,
London,
EC1Y 8RQ