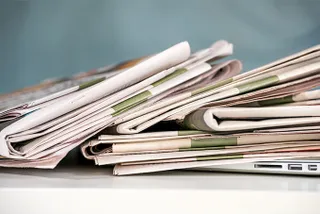 Tim Minchin Gives Inspirational Speech
Comedian , Tim Minchin , recently gave an inspiring graduation speech at his alma mater, The University of Western Australia.
Tim graduated from the University of Western Australia in 1996 with a Bachelor of the Arts degree in English and Theatre; he also completed an Advanced Diploma in Contemporary Music at the Western Australian Academy of Performing Arts in 1998.
Tim  gave an inspiring and touching graduation speech, where he specified nine points, which he believes are important to live by. The nine points were the following:
1. You don't have to have a dream.
2. Don't seek happiness.
3. Remember, it's all luck.
4. Exercise.
5. Be hard on your opinions.
6. Be a teacher.
7. Define yourself by what you love.
8. Respect people with less power than you.
9. Don't rush.
His speech was meaningful and gave out the right messages to the graduates he was speaking to, for example he told them to remember how lucky there were to have received an education and graduated from University with a degree. Tim also reminded his audience to 'respect people with less power than you', he said that he forms opinions on others based on how they treat the people below them.
Tim's speech showed a different side to the famous comedian, he was funny as always but his speech was also heartfelt and honest. The video of his speech is now online and trending on the internet.
Have an enquiry?
Send us a message online and we'll respond within the hour during business hours. Alternatively, please call us our friendly team of experts on +44 (0) 20 7607 7070.
Related from around the site
Speakers Corner (London) Ltd,
Ground and Lower Ground Floor,
5-6 Mallow Street,
London,
EC1Y 8RQ