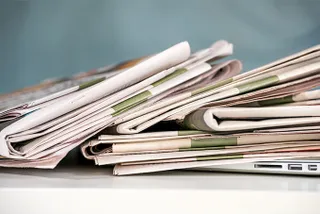 Tonight Sir Clive Woodward Talks on BBC One's 'Inside Sport'
Tonight BBC One's Inside Sport looks at whether professionalism is killing sport and whether the increasing level of pressure to achieve and train are knocking out the enjoyment that can bolster top sporting performances.  Times columnist and former England cricketer Ed Smith interviews a range of sporting stars to hear their opinions and learn more about the rigours of training.
Ed was chatting with radio presenter John Humphreys on Radio 4's Today programme early this morning to discuss the documentary tonight and the effect of media pressures and public expectations on sports stars such as Tiger Woods.  It is a topical subject given England's recent performance at the World Cup amid concerns that an over-emphasis on a strict and serious regime affected the spirit of the players.   Contributors will include Usain Bolt – who is well known for his relaxed attitude on the track – as well as jockey Tony MCoy, cricketer Mark Ramprakash, tennis supremo Roger Federer and Formula One champion Lewis Hamilton.  Ryder Cup captain Colin Montgomerie also discusses the joys of performing when the extreme pressures of winning or losing are kept at bay.
Motivational speaker Sir Clive Woodward  who is long-established as a world class leader argues that over-coaching does not result in under-performance.   Ultimately balance must be critical.  It seems to be the case that players need to accumulate serious hours of practice initially – in line with Times columnist Matthew Syed's comments that it takes ten years of practice to become an expert in anything – followed by an encouragement of a relaxed approach on the day of performance itself - especially in terms of feeling relaxed enough and sufficiently well-trained to perform instinctively.   The greatest performances have so often been attributed to 'instinct'.  When being interviewed by Ed Smith about his famous 'wonder goal' against Arsenal in the FA Cup semi-final, Ryan Giggs comments, "I don't know how I did it...it just happened...it was instinctive."  An instinct that neuroscientists believe has been developed as the result of years and years of practice – and something that stressed over-thinking can actually kill.
So for further enlightenment and to learn what makes a great champion perform to their best year on year, tune in tonight at 11.05pm for the inside story.
Have an enquiry?
Send us a message online and we'll respond within the hour during business hours. Alternatively, please call us our friendly team of experts on +44 (0) 20 7607 7070.
Speakers Corner (London) Ltd,
Ground and Lower Ground Floor,
5-6 Mallow Street,
London,
EC1Y 8RQ