Happy New Year! | Our Top 10 Motivational Quotes Of 2018
Throughout the year we've constantly been chatting to speakers and writing up our Q&As with them so we can share their best tips and advice.
As we approach the new year, we look back at the top motivational soundbites we've heard from our experts in the last twelve months so we can all hit 2019 running.


A national Rugby hero, Sir Clive Woodward's philosophies for winning and creating high-performance teams resonate across both the sporting and corporate worlds. Speaking about achieving World Cup victory with England, Clive believes that it is how we overcome adversity which defines the success of a team.
"Our success has not been a continual series of victories. We have had a number of devastating setbacks; how these are handled is the making of a good team. Winning does not happen in straight lines."
Colin Maclachlan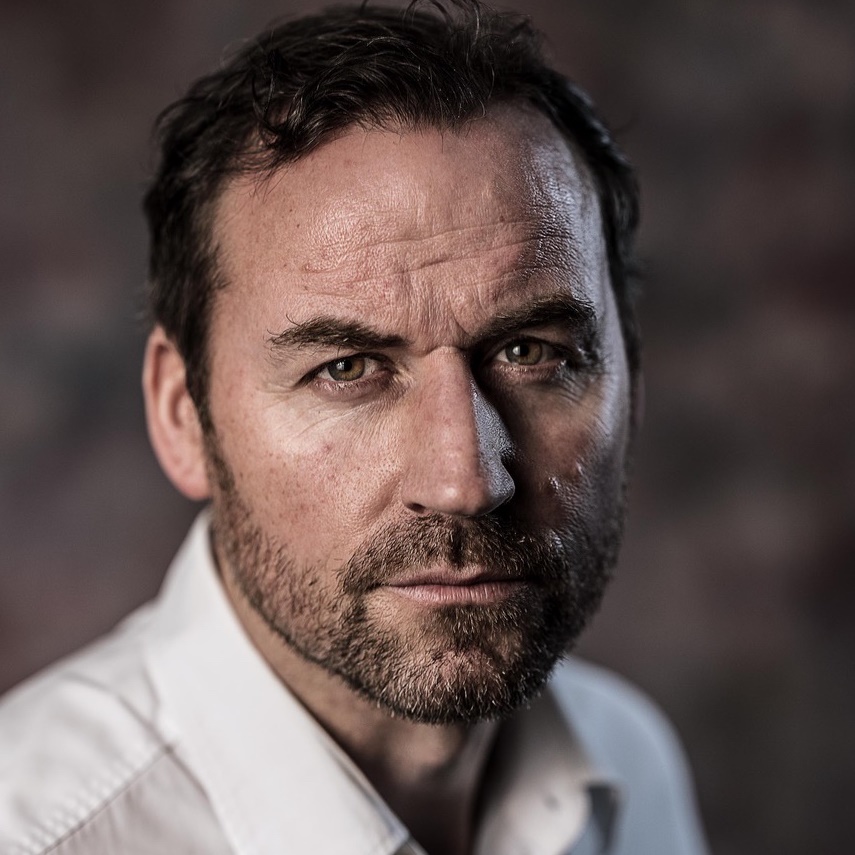 Colin Maclachlan, star of Channel Four's captivating reality TV drama SAS: Who Dares Wins and Channel 5's 'Secrets of the SAS' is an operator with over 25 years of security and risk related experience. Having had both an exciting and varied career, Colin is perfectly place to comment on resilience, teamwork, leadership, and motivation.
"Remember, every person who ran a marathon or scaled Everest just kept putting one foot in front of the other. That's what I told myself, as did everyone else that passed selection."
Hyeonseo Lee profoundly moves audiences with her inspirational tale of surviving extreme adversity. A North Korean defector living in South Korea, 'The Girl With Seven Names' has reached out to world leaders and public officials to bring the people she left behind to freedom; she powerfully discusses the rights and identity crises experienced by those who escape across borders, and motivates others with her courage and hope for the future.
"I hope you remember that if you encounter an obstacle on the road, don't think of it as an obstacle at all... Think of it as a challenge to find a new path on the road less travelled."
Jennie is regarded as one of motorsport's foremost media professionals and has some advice for others out there wanting to reach the top of their field.
"There is no reason why you can't achieve anything you want to in life. The only limitation is our own fear of failure but if you really want something in life, go out there and make it happen."
Former Royal Marine Commando, JJ was wounded by an IED in a blast that claimed the lives of two of his friends. With an inspiring story of recovery, JJ thinks no one should fear failure.
"Put yourself out there, try things and don't be afraid of failure. Of course, you hope you don't fail and try your best to pull it off, but it's all about taking that first step."
The face of international women's rugby, Maggie Alphonsi MBE has represented England no less than 74 times, helped her country win a record-breaking seven consecutive Six Nations crowns, and was key to the team's first World Cup victory in 20 years in 2014.
"Embrace failure. Failure breeds success. Our greatest learnings come from failure."
Pioneering the inexpensive and non-reuseable syringe, Marc Koska OBE is one of the most impressive and inspirational entrepreneurs. Marc shares his inpiring story of resilience, fighting through ignorance in the healthcare system and helped save millions of lives by capping the spread of AIDS.
"I didn't sell one of my products for 17 years, so there's an element of persistance in that, on how I kept going and overcame those barriers and challenges."
Martine lost both legs in the 7/7 London bombings, yet the tragic event gave Martine a profound new positivity for life. Going on to become a member of the GB Paralympic sitting volleyball team, Martine shares her inspiring story of recovery.
"Keep living. Keep believing. Anything is possible."
Having undertaken a host of extreme endurance events, the world record-breaking adventurer Miles Hilton-Barber, who has been blind since his 20s, leaves his audiences in awe of what it is possible to achieve.
"The only limits in our lives are those we accept ourselves."
After being orphaned in 2004, when they tragically lost their parents in the Boxing Day tsunami, brothers Rob & Paul created the footwear brand Gandys and the Orphans for Orphans movement.
"A 'no' today isn't necessarily a 'no' tomorrow. If we let ourselves get down over every rejection we would still be at square one."
Throughout December we also asked a handful of the amazing speakers that we work with for some New Years Resolution inspiration - so make sure you check them out .
If you want more insightful quotes from the most inspiring people on the planet, then head over to our Twitter , Facebook , Instagram , and  LinkedIn  for some daily motivation.
For further information or to book a speaker, call us on +44 (0)20 7607 7070  or email  info@speakerscorner.co.uk .
Newsletter Sign Up
If you liked this article then why not sign up to our newsletters? We promise to send interesting and useful interviews, tips and blogs, plus free event invites too.
Have an enquiry?
Send us a message online and we'll respond within the hour during business hours. Alternatively, please call us our friendly team of experts on +44 (0) 20 7607 7070.
Speakers Corner (London) Ltd,
Ground and Lower Ground Floor,
5-6 Mallow Street,
London,
EC1Y 8RQ