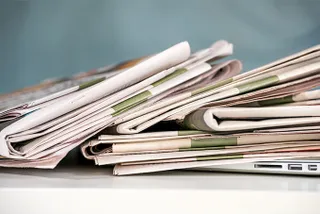 What is this #MondayMotivation business?
For those not familiar with Twitter's weekly #MondayMotivation trend, it is an opportunity for Twitter users from around the globe - from all walks of life (with internet access) - to stand together against, and battle through, that hardest day of the week, Monday.
In a 140 characters or less and prefixed with a hashtag (# - to potentially gain an audience beyond your followers), messages can vary from reminding those who teeter between half full and empty that Monday really aint that bad to those who suffer the slings and arrows badly and need some a clink of light, some  motivating message  to get them through to the end of the working day.
Examples can fall anywhere between the trite to the surprisingly helpful with content including cutesy pictures of a house cat or zoo confined primate in a basket to such staggering exclamations of humility from those who have been through an atrocity - or those coming together to support them (as recently seen in the Paris attacks), really does show there is vast distance in in this character limitation.
There's the literary quotes: " Courage is resistance to fear, mastery of fear, not absence of fear " from Mark Twain and from Gandhi: " You must be the change you wish to see in the world " which would arguably motivate most; then there's input from your common or garden celebrity using Monday's hashtag to fiendishly collect more of the air we breathe to ceremoniously burn allowing their love light to ephemerally burn a little brighter.
We hope this illuminates this rather intriguing trend and further hopes it offers some favour of balance where online trolls are concerned. It does show that motivation though can come from anywhere: online, from a family member, from your favourite song, a comment caught in passing on a busy street to a motivational speaker speaking at an event.
For a list of today's motivations click on the  #MondayMotivation  otherwise we wish you a Happy Monday whatever your feelings might be to the day.
Cat in a basket picture courtesy of Wicker Paradise via Flickr.
Have an enquiry?
Send us a message online and we'll respond within the hour during business hours. Alternatively, please call us our friendly team of experts on +44 (0) 20 7607 7070.
Speakers Corner (London) Ltd,
Ground and Lower Ground Floor,
5-6 Mallow Street,
London,
EC1Y 8RQ