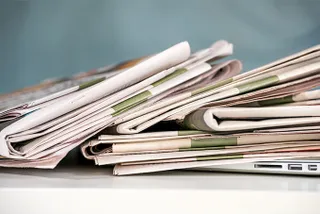 Young, British and Broke
TV presenter  and awards host  Miquita Oliver recently appeared in a BBC Documentary called 'Young, British and Broke', which revealed the truth about lending companies and how they are causing problems and confusion for young people in the UK.
Miquita  famously declared herself bankrupt a few years ago and in the documentary she stated 'At 17 I was earning money I didn't know how to handle, and before I knew it I owed thousands to the tax man. I felt I couldn't breathe and I was sinking… I didn't tell anyone for two years.'
In the documentary Miquita is seen interviewing young people who are struggling with debt, she meets one female student who reveals that she has taken over twenty pay day loans to pay for nights out. Another young man she speaks to says he doesn't want to have to wait to buy clothes so instead he will take a loan before pay day.
The students she meets taking out loans from lenders range from people who want money to buy material items that are not necessities such as clothes, alcohol and drugs to people who need money to survive. The lending sector is currently worth £2 billion, a figure which has doubled in the last five years.
Miquita's findings come just before the three major lending companies Wonga, QuickQuid and Mr Lender face questions from MP's regarding how they operate in the hope that they can issue stricter rules for these companies to abide by.
Miquita also came face to face with the friend of Kenny Davies, a rugby union player who killed himself because he was in huge amounts of debt and could not see a way out.
The documentary focuses on the lending companies and the fact that they may be causing more damage than good for young people in the UK, 'Lawmakers have said the firms "pray on the vulnerable"'.
Have an enquiry?
Send us a message online and we'll respond within the hour during business hours. Alternatively, please call us our friendly team of experts on +44 (0) 20 7607 7070.
Speakers Corner (London) Ltd,
Ground and Lower Ground Floor,
5-6 Mallow Street,
London,
EC1Y 8RQ