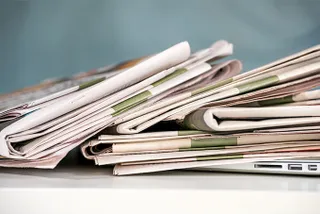 Youth unemployment figures recall Thatcher's Britain
The emergence of mass youth unemployment on a scale not seen since the early 1990s was confirmed by today's jobless figures, raising the spectre of a new generation scarred by being locked out of the labour market.
The detailed figures showed that since the recession began, unemployment among under-25s has risen from 700,000 in February 2008, to 928,000 this June.
The jobless rate for those aged 16 to 24 who are actively seeking work is now nearly one in five – 19.1% – of their age group and just short of the all-time record set in March 1993. The adult unemployment rate has risen from 3.6% to 7.8%.
The situation among 16 and 17-year-olds who left school in the last year is particularly acute, with 31.7% of those looking for work now officially unemployed.
But it is the speed with which this new youth jobless crisis has arrived that is most alarming to ministers.
It is widely accepted that unemployment is a "lagging indicator" that kicks in some months after a recession has taken a bite out of economic output.
But this set of figures reveals a spectacular 75% rise in the number of 18 to 24-year-olds who are being paid jobseeker's allowance – those who might be termed the hardcore unemployed, who have passed all the obstacles to claim the benefit.
This is an increase from 201,500 a year ago to 472,000 in June, who are being paid up to £50.95 a week on the dole. This has not yet reached the levels of Thatcher's Britain in the 1980s, when more than a million young people were on benefits. But it is already higher than the levels seen in the early 1990s under John Major when Gordon Brown cut his teeth on Labour's frontbench, complaining about a "lost generation" of teenagers created by a recession "made in Downing Street".
This crisis is set to worsen when this year's estimated 300,000 graduates and 400,000 school leavers try to find work.
The TUC's general secretary, Brendan Barber, said: "With over one in six young people out of work, unemployment is already at crisis level."
Young people have been far harder hit by unemployment than any other age group. Nearly 200,000 of the 573,000 made jobless in the last year were aged 18 to 24.
The statistics confirm that the first thing companies do in a recession is stop recruiting new staff, and it is the young who are hardest hit. The Chartered Institute of Personnel and Development in May found half of employers were not planning to recruit any school leavers or graduates this summer.
An emergency package of measures to tackle youth unemployment was top of the cabinet's agenda at its last meeting before the summer recess. The work and pensions secretary, Yvette Cooper, had been told by her officials to stop worrying about unfulfilled predictions of a "white collar recession", and instead sound the alarm over youth unemployment.
Officials are particularly worried that those who struggle to find work will never acquire the "work habit", and slip into long-term unemployment.
The government's answer is a £1bn future jobs fund which aims to create 150,000 jobs by giving businesses and local authorities the chance to bid for £6,500 per young person to create a worthwhile job that is of benefit to the community. The job must last six months and pay at least the minimum wage. An extra 20,000 internships and 50,000 more apprenticeships a year were also agreed.
This initiative is being supplemented with the "Backing Young Britain" campaign, which urges business to help fulfil the aims of giving every young person a job, a training place, an apprenticeship or work experience. Critics say it will be little more than a rerun of the 1980s youth training scheme which enabled employers to exploit school leavers as cheap labour with little in the way of training. The minimum wage is designed to avoid that.
The recession could mean the government's plan to raise the school leaving age to 18 happens sooner than intended. But the education system is not well placed: universities have seen a 10% increase in demand for places this October, but the Treasury-imposed cap means at least 20,000 well-qualified school leavers will be left without a place.
Have an enquiry?
Send us a message online and we'll respond within the hour during business hours. Alternatively, please call us our friendly team of experts on +44 (0) 20 7607 7070.
Speakers Corner (London) Ltd,
Ground and Lower Ground Floor,
5-6 Mallow Street,
London,
EC1Y 8RQ