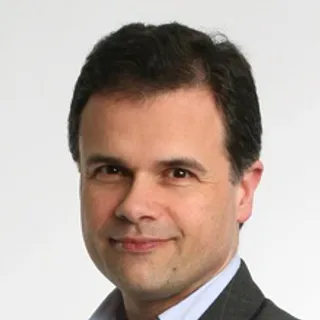 Oliver Kamm
Oliver Kamm is the former leader writer and columnist for The Times. He joined the newspaper in 2008, having previously worked for 20 years in the City as an economist and investment strategist. He writes a twice-weekly economics column and a weekly column on language, as well being the newspaper's principal leader writer on economics and international affairs.
"Oliver is extremely knowledgeable and an excellent speaker on all things economics."
Oliver Kamm is an excellent keynote speaker on the UK and global economy, and connected subjects such as the financial crisis. He also has a broad range of expertise on foreign affairs, UK and international politics, and cultural issues. Oliver has had long experience of debating on platforms and television & radio with weighty figures such as Sir Malcolm Rifkind, Clare Short, Tony Benn, Vince Cable and Nouriel Roubini
Olver Kamm began his career at the Bank of England, where he was an analyst in the International Division covering successively the international capital markets and the economies and banking systems of North America
In the 1990s he worked as European Equity Strategist and European Quantitative Strategist at HSBC Securities, and then as Head of Strategic Research and Advisor on Business Strategy at Commerzbank Securities. He was a founder of WMG Advisors LLP, an asset management and advisory firm, in 2004.
Oliver left the City in 2008 to join The Times, where he has written extensively on the financial crisis and its consequences for the world economy. He also writes the weekly "Pedant" column on language. His book Anti-Totalitarianism, about foreign policy, was published in 2005. He studied at the Universities of Oxford and London.
In addition to The Times, he has written for The Guardian, Prospect, The New York Times, The Huffington Post and elsewhere. He appears frequently as an economics expert on Television and Radio including regular appearances on Newsnight, The Today Programme and Channel 4 news.
An in-demand speaker and facilitator, Oliver Kamm's professional, honest, and intelligent manner make him the perfect choice for a range of events.
For further information or to book Oliver Kamm, call us on +44 (0)20 7607 7070 or email info@speakerscorner.co.uk
What people said about Oliver Kamm
"Oliver is extremely knowledgeable and an excellent speaker on all things economics."

Insurance Insider
Want to know more about Oliver Kamm
Other speakers you might like
Speakers Corner (London) Ltd,
Ground and Lower Ground Floor,
5-6 Mallow Street,
London,
EC1Y 8RQ